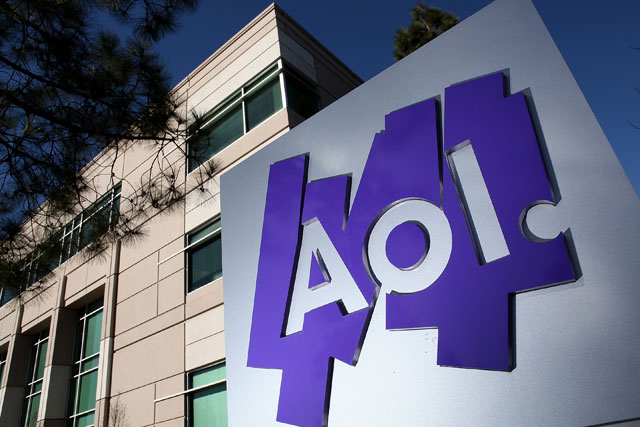 Some movers and shakers at big digital economy corporations tend to suffer terribly from a "masters of the universe" syndrome - a form of business hubris identified in Tom Wolfe's Bonfire Of The Vanities.
The syndrome manifests itself in many forms, but it comes down to a belief that you have been gifted with a particularly acute genius for shaping the future - while, in fact, you (and your company) were actually dead jammy.
The results - not least of them a frantic determination to do ten stupid things before breakfast - are never less than entertaining and will eventually catch up with even the most stupidity-proof serendipities such as Facebook and Google.
However, the syndrome is even more poignantly witnessed at digital companies that have suffered one or two setbacks since the days of their imperious pomp. Companies such as AOL. In 2009, AOL limped, rather charred, from the wreckage of one of the biggest disasters in corporate history (its merger in 2001 with Time Warner); but, having (almost) cleared its head under the new chief executive, Tim Armstrong, it has been spending with fervour as it tries to find new ways to make money.
Regrettably, this state of perpetual revolution creates the occasional career casualty. As we saw last week in the news that Kate Burns, AOL's senior vice-president, Europe, is to spend more time with her family.
1. The beating heart of AOL's new strategic vision, as it attempts further to distance itself from its heritage as an internet service provider, is to beef up its portal and online publishing operations by investing in quality content. This is seen no more clearly than in its acquisition, in February, of The Huffington Post for $315 million.
2. That, at any rate, is the PR spin. From a hard-headed business point of view, the company's focus is to seek revenue growth by expanding its operations as an online ad sales house. As such, its most interesting acquisition this year was arguably its $96.7 million purchase of Goviral, the online video ad distributor.
3. The former Goviral chairman and co-founder, Jimmy Maymann, has become a senior vice-president of AOL; the chief executive, Rene Rechtman, was handed the newly created role of managing director of AOL Advertising Europe; and Luke Aviet, Goviral's managing director, is now the managing director of AOL Advertising UK. They must have looked on aghast as Burns toppled - but, manfully, they stepped up. Rechtman will now look after AOL's advertising businesses, while Maymann will oversee European aspects of the company's content production - for instance, its UK edition of The Huffington Post. The internal e-mail announcing all this ("Kate Burns has made a personal decision to leave") made a small but valuable contribution to annals of low corporate comedy.
4. Maymann and Rechtman will now report to the AOL chief revenue officer, Ned Brody - and will be offered support by the business development vice-president, Noel Penzer. The head of European operations, Nimeshh Patel, and the marketing and communications vice-president, Sarah Gavin, remain in their positions.
5. Burns' departure puts even more distance between AOL and its Bebo embarrassment. When AOL bought the company in 2008 for a vertigo-inducing $850 million, it acquired Burns, its vice-president and managing director, Europe. She proved an expensive signing - Bebo was sold in 2010 for $10 million.
6. Lest anyone be too distressed by last week's developments, it should also be remembered that Burns' arrival eventually precipitated the departure in 2010 of AOL's then UK managing director, Michael Steckler. Last week, senior AOL sources were insisting that the European reshuffle should be seen in the context of a drive to "move" the corporation's international (meaning non-US) businesses "forward". In 2010, AOL made a worldwide loss of $938 million on revenues of $2.4 billion. Performance has been looking better this year, but its market capitalisation languishes around the $1.3 billion mark. AOL commands a substantial chunk of online traffic in Europe and the US - it is ranked fifth behind Google, Facebook, Yahoo! and Microsoft. Analysts, however, remain sceptical about the company's abilities to derive revenue from this traffic.
WHAT IT MEANS FOR ...
AOL
- Some analysts say the corporation's prospects are starkly simple. Once its market capitalisation sinks below $1 billion - and they confidently predict that this is on the cards - then a rival will move to snap it up. Front-runners are said to be Yahoo! and News Corporation.
- Others pour cold water on this idea, pointing out that a Yahoo! deal has been mooted several times in the past - and Yahoo! sources have insisted that they have no interest in a fellow online struggler.
ADVERTISERS
- Some agency sources argue that the Goviral people are "truly entrepreneurial" and could create exciting new opportunities for advertisers.
- Others are slightly more sceptical. Mat Morrison, the head of social media at Starcom MediaVest Group, says some of AOL's recent content-led initiatives seem to indicate that the company might be heading in the right direction. Now he's no longer so sure.
- He says: "A good uplift in sales and the purchase of Goviral earlier this year demonstrated a willingness to embrace the new. So the Bebo thing didn't work out? AOL Europe still did well out of Kate (Burns). But I don't think this story is just about Kate. She's not the only high-profile departure from AOL recently. Only a couple of weeks ago, Twitter burned with the news that the TechCrunch founder Michael Arrington had left the (now AOL-owned) company, apparently under pressure from Arianna Huffington. You only have to Google 'leaves AOL' to chart the manner in which the company has been haemorrhaging bloggers and talent."