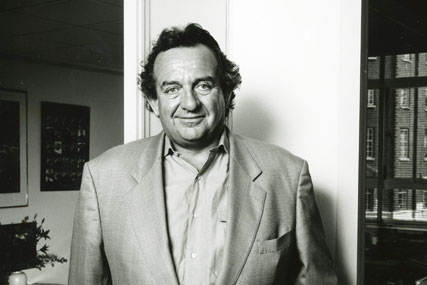 Jaspar Shelbourne, the global creative director at JWT, reflects on a career during which Allen presided over some of the agency's most iconic work:
Allen Thomas was an irresistible force, and every encounter with him was memorable and highly entertaining.
A huge number of people, many of them still working in the industry, will remember Allen's perpetual movement around the department he ran so well and for so long. Distributing wisdom, and good humour, in equal measure. Life in an advertising agency was made for him.
He was both cultured and clever and there were no half measures. And he was a magnanimous man who liked nothing more than helping projects and people progress.
Allen returned to JWT after three productive years at Davidson Pearce to take up the reins as JWT's executive creative director in 1981. He immediately set about revitalising its creative department by implementing new ways of working.
His fresh approach led to some of JWT's most iconic creative work for brands such as Polo, Kit Kat, Black Magic, Bacardi, Cockburns, BT, British Rail, Winston Cigarettes, the Oxo family and Persil, as well as many, many more.
Part of Allen's huge success lay in his long-term professional partnership with Miles Colebrook. As the straight man, Miles was the perfect complement to Allen. They were so close you could not get a cigarette paper between them.
In a long career, he was president of the D&AD and the Cannes jury. Along with Miles, he also presided over the launch of JWT Europe before becoming JWT's worldwide creative director. In 1998 he retired to Bermuda.
Allen leaves behind his artist wife, Molly Godet, and son and daughter, Charlie and Eve. But he will also be missed greatly by many. He was and shall remain part of JWT's DNA.