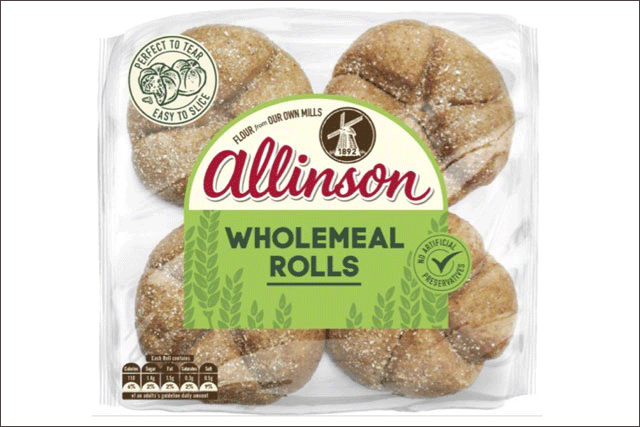 Marketing support behind Allinson also includes an overhaul of the Allinson packaging and a revamp of its consumer website.
The 20-second ad features a mother and two children, with the mother and the older child teaching the younger one how to pronounce the brand name Allinson.
The TV ad will run for three weeks from 18 February.
Chris Heyn, group brand manager at Allied Bakeries, said: "Our aim is to remind consumers that we have a great range of products, and bring Allinson to the forefront of consumer's minds with a light-hearted and fun script."
Heyn admitted that the Allinson brand had been neglected in the past, at the expense of its sister Kingsmill brand. However, he said the new marketing activity marked its biggest in 10 years.
The products launched by Allinson are High Fibre White, a white loaf with 100% of the fibre of wholemeal, and Wholemeal Rolls, which will be sold as an accompaniment to soups and salads or sandwich fillings.
The High Fibre White will be priced at £1.59 and launched in Asda, with plans to be rolled out to other supemarkets later. The Wholemeal Rolls, priced at £1, will initially be sold at Iceland, with a further planned rollout to other retailers.
Follow @johnreynolds10