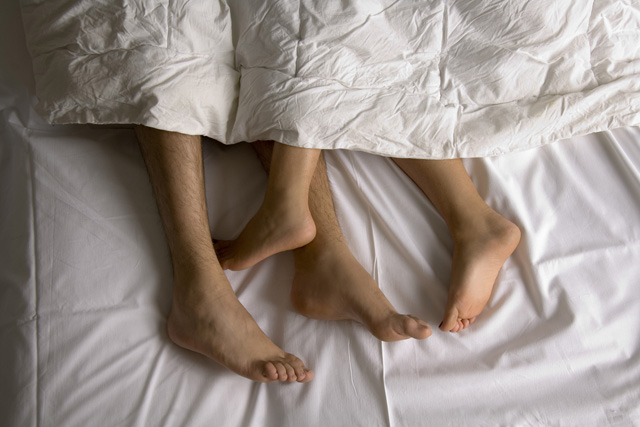 The bedtime habits of the nation and the thorny issue of work-life balance have been placed in the spotlight by the figures, which also claim that 11% of these consumers check their work emails in bed every single day.

Further question marks over the nation's desire for quiet time or romance will be triggered by figures showing 87% of 16- to 24-year-olds are using a tablet in bed.

Speaking at the Future Foundation's Spring Conference, Katie Toll, head of research at the Future Foundation, said there is a surge in the use of electronic devices in the bedroom.

"Bedtime is not relaxation time anymore, It's a time for connection via a multitude of devices," she explained.

The figures a further evidence of "work-life merge" and the way in which technology is breaking down the boundaries between work and home.

According to the research, one in four UK employees say they are working longer hours since the economic downturn, with 14% working weekends. However, the average weekly full-time working hours amongst UK employees has dropped from 38.1 hours in 1992 to 37.3 hours in 2012.

Nevertheless, consumers feel growing pressure on their time, particularly amongst full time working mothers, a growing percentage of the UK workforce.

While the Future Foundation predicts that increased legislation will force companies to offer their staff more flexibility, consumers are likely to continue to feel overloaded, driven by the demands of being constantly connected.

According to the Future Foundation, 68% of 25- to 34-year-olds never switch off their mobile phones, meaning they are always connected. This means they also have the same expectations of brands and are increasingly demanding 24/7 service.

By 2020, the average consumer will have access to 6.5 connected smart devices, many of which will likely make their way into the bedroom.

It is a shift which poses the question, is technology the enemy of romance and will the omnipresent BlackBerry replace Facebook as the technology brand most cited in divorce cases?