Other High Street
Aloni 'make your wish' by Shalmor Avnon Amichay/Y&R Interactive Tel Aviv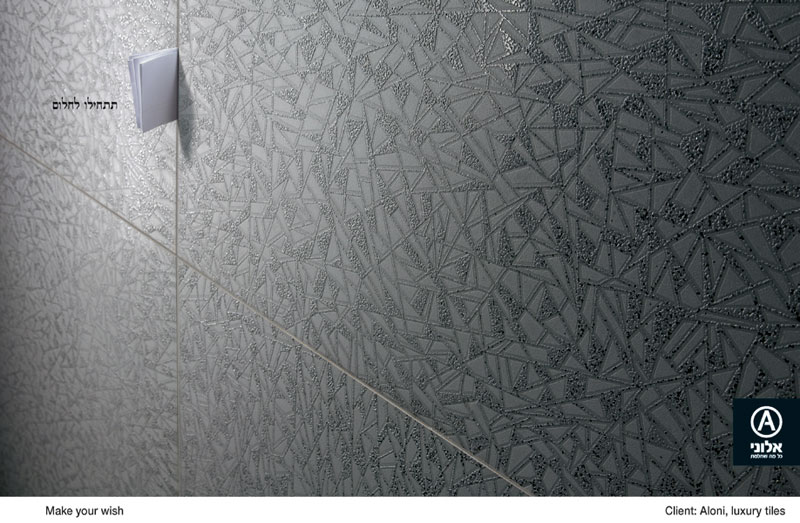 Y&R Interactive Tel Aviv pays homage to the spiritual Jerusalem Wailing Wall in this print work for luxury tiles retailer, Aloni.
A note is tucked into the detailed wall tiling alongside a message in Hebrew in a visual tribute to Israel's spiritual landmark, the Wailing Wall, located in the capital city of Jerusalem.
The strapline reads 'make your wish' as it highlights the fact that people from all over the world visit the Wall to deposit messages praying for good health, success and happiness.
The campaign positions tiling manufacturer Aloni as possessing the same quality and structure as the bricks that make up the holiest wall in Israel.