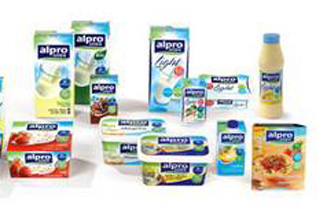 MWO was awarded the business following a competitive pitch. The account moves from TBWA\Belgium.
The first TV activity by MWO will break in January in the UK and other European markets. Alpro UK commercial director John Allaway said the aim was to reposition the brand as an everyday healthy product.
MWO's appointment follows Alpro's e325m acquisition by US food giant Dean Foods in June. Earlier this year, Unilever and NestlŽ were rumoured to be in the running to buy the company.