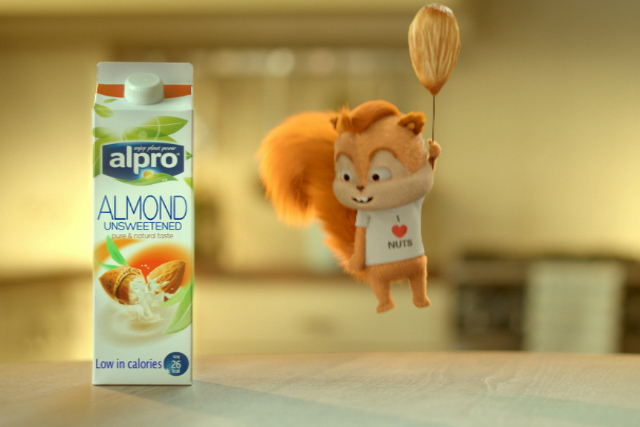 The campaign, which kicked off last night and will run until March, has been designed to build brand awareness and encourage people to consume it at breakfast.
It develops the brand character developed for previous campaigns – Ally the squirrel.
Ally helps a young woman with her breakfast in this ad, on which the creative director was Tim Helsen.
The voiceover suggests the product is low in calories and sugar-free, and is "the ingredient of a good morning".
Manning Gottlieb OMD is handling media and campaign support comes from digital channels, shopper marketing, blogger support and PR.

Vicky Upton, UK marketing controller at Alpro, said: "We have increased our marketing investment behind the brand again this year, and our ambition is to grow sales significantly.
"Alpro Almond was one of our star performers last year with sales doubling in value to over £24m and we expect the unsweetened variant to really resonate with our consumers during the New Year period."