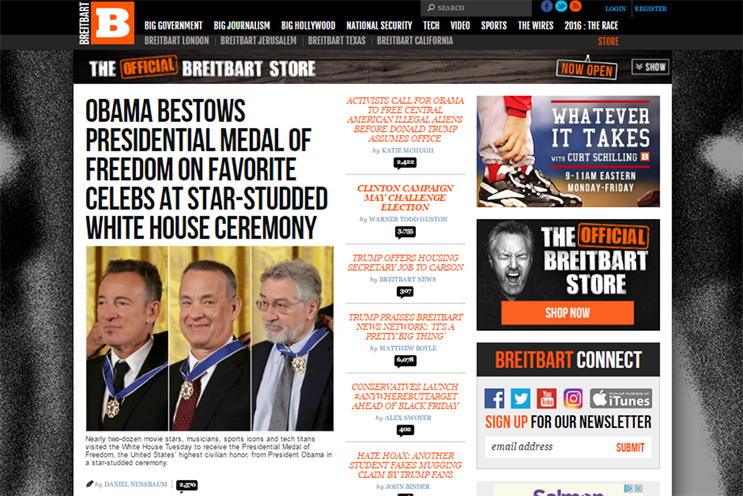 The ad tech company decided to carry out an audit after the site's former executive chairman Steve Bannon was chosen by US President-elect Donald Trump to be his chief strategist.
AppNexus spokesman Joshua Zeitz told Bloomberg: "We did a human audit of Breitbart and determined there were enough articles and headlines that cross that line, using either coded or overt language."
Breitbart disputed the claims. Chief executive Larry Solov said in an e-mailed statement that the site "has always and continues to condemn racism and bigotry in any form."
In contrast to moves by Facebook and Google to pull advertising from sites featuring "fake news", AppNexus said it was not targeting Breitbart for spreading misinformation, or for its editorial position, but purely for the violation of its hate speech policy.