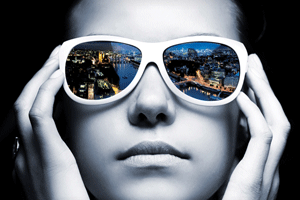 Cris Calarco, who was previously general manager a West End clubs including 24 London, Noble Rot and No. 5 Cavendish Square heads up Millbank Events Limited, which will take over operations from owner Seychelles Capital.
Calarco has also created a nine-strong management team including directors Danielle Galland and Annalisa Sullivan, and marketing director Peter Kerwood.
As a result of the managerial and structural changes at the venue external caterers will now be given access as well as the letting of the space to outside agencies.
Separately, the group has plans to open new restaurants and a private members club in the area.
"The new operating company will continue with the varied and exciting projects the business is experiencing but will focus on both corporate and consumer experiences within the organization," said Calarco
"We want to welcome, for the first time ever, London's top caterers to Altitude London's venues which will allow our clients greater choice when deciding on who to use to cater for their event. Many of our venues have been off limits to event management companies up to now. All this red tape has now been cut and we are opening our doors to a select number of reputable companies to work with us."
To leave a comment register and let us know your thoughts.