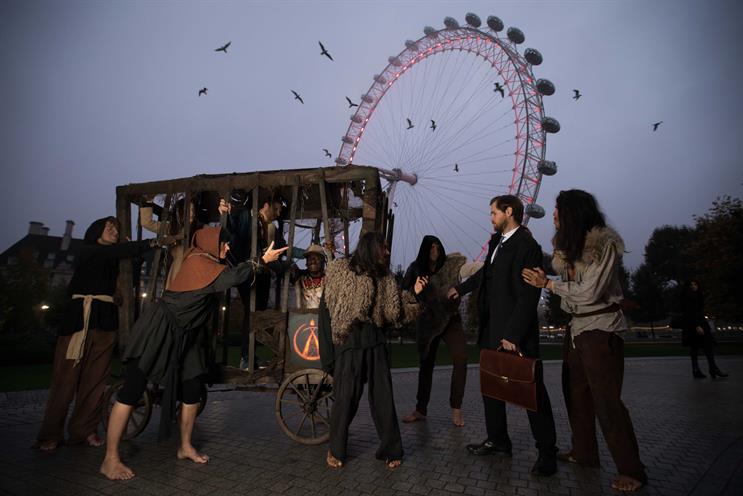 Commuters were led into a hand-crafted wooden cage on wheels to give them a feel of what they can expect at the new attraction.
The maze is a prelude to a new feature called Secret Weapon 8 at the theme park that launches next year.
The activation is designed to let Londoners experience the "elemental forces" that they can expect in the new attraction.
Those visiting Alton Towers on Halloween night will be able to experience the maze.