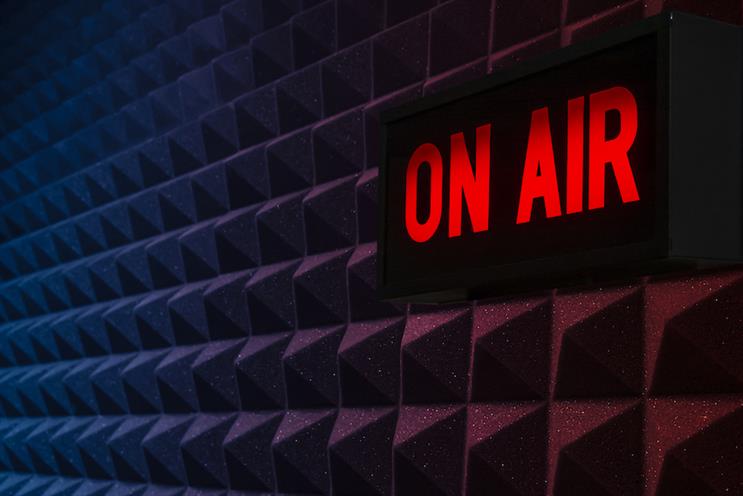 The model of a 21st century audio partnership brings listeners, talent and brands together in a multi-faceted, multimedia thrill fest.
"This isn't a badging exercise," said Mickelle Roberts, brand experience director at Global, of her company's long-standing alliance with Barclaycard. 
Speaking at Campaign's recent Radio and Audio Advertising Summit, Roberts stressed the importance of any brand partnership adding to listeners' experience, whether that be through on-air content, live events or perks. "One of the best partnerships in the market," was how Katie Bowden, Global's director of commercial for audio, described the Barclaycard arrangement. For Barclaycard's head of experiential marketing and partnerships, Dan Mathieson, "it ticks all the boxes". 
Friend of the show: listeners must trust you
The pandemic strengthened people's relationships with radio. "Radio became a release for people who were often trapped in situations," said Chris Stark, one of the presenters of the Capital Breakfast Show that brings in a weekly audience of around 2.5m listeners. "So there's a level of trust between the audience and the show because the show took them through a very difficult time."
Radio is a more personal – and individual rather than collective – experience than watching television. "The first thing that everyone in radio told me was that you're speaking to one person," said Roman Kemp, another of the Capital Breakfast Show team. "Our ethos as a show is that if someone goes into a pub and sees us sat there, there are four chairs and we want someone to come and sit in that extra chair."
What that means for brands who want to get involved is that they need to cede control to Kemp, Stark and Siân Welby, the third member of the mischievous trio. "Sometimes things get lost in marketing speak," said Kemp. "It's like a different language and our job is to translate it for normal people. The more free rein we have to chat to them in a colloquial way the better."
Welby added: "The brands that are smashing it are the ones that fit in. We try and find a way that the brand actually enhances the listeners' involvement. It's about being authentic and wanting to be these three friends that can enhance someone else's life as well – come and join us."
Having a ball(s): how events bring audio to life
With the help of Barclaycard, Capital hosts two mini music festivals in London each year: the Summertime Ball in June and the Jingle Bell Ball in the run-up to Christmas. The events, which are live streamed on TikTok and Global Player, bring together big-ticket acts from across the pop world with Capital presenters also playing a leading role. Video content around these events have delivered more than 8.7m views. Barclaycard customers can enjoy exclusive early access to tickets and event perks like discounts on food and drink. 
The 2021 Jingle Bell Ball was launched with a boat party on the Thames and on the morning of that party, Capital listeners – from all over the country – who wanted to attend were invited to text in. At the drop of a hat, one lucky listener from Birmingham was whisked from her journey to work by helicopter and speedboat to join the festivities in the capital.
"The listener has come from her bog [standard] day at work," Welby explained, "to being in a helicopter with her best mate to being basically James Bonded down the Thames, getting to a bigger boat with Barclaycard and a massive party. That was a cool experience that without a brand on board we couldn't have done." 
Stark, who used to work for BBC Radio 1, believes that a brand partnership like this allows a station like Capital to dream big. "It's an amazing challenge [for brands] to think, 'what can we be as an outlet?' Because we [Capital] are the excuse you can have – or maybe need – to do something stupid, wild or fun to make people smile. That's a really basic way of looking at radio and how we do it."
When a brand "gets you as a show", as Kemp put it, and can help enhance the audience's experience then that is when, according to Roberts, "you can really unlock the success of a good partnership".
Brand's eye view – how to get the most from an audio partnership

Barclaycard's Dan Mathieson on why they love going Global...
Reach
It's been powerful for us to talk to different audiences [beyond Capital] – there's just a natural opportunity with this partnership to extend our activity outside of the event itself.
Fun times
Focus on authenticity. I could walk into Global and say I want to talk about payment moments or balance transfer offers – they're not going to do it but we don't want to talk about that either. We want to be talking about the fun things, the passion points, what people are into. We want people to feel warmer to our brand. 
Multi channel delivery
Selling a traditional sponsorship is difficult to do. This is a far more integrated partnership, which has all the benefits of sponsorship – engagement levels, hospitality, client hosting, branding – but with added scale, reach and media opportunities. It opens up a different conversation and delivers across all these different channels. I would highly recommend it.