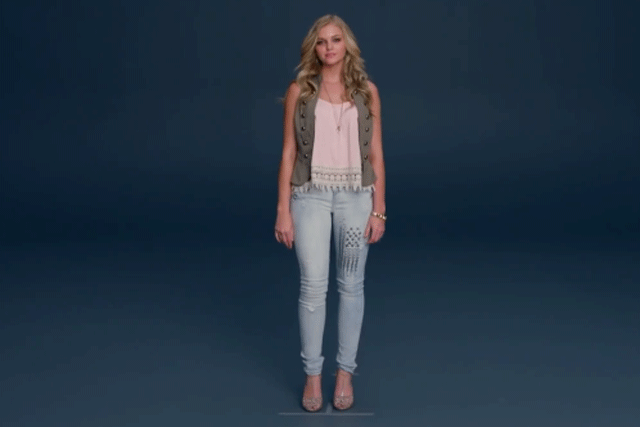 The Always ad, "like a girl" by Leo Burnett, aims to empower young girls and rewrite the rules of negative connotations associated with being a girl. It has been shared 536,519 times in the last seven days.
The Activia ad, which is Shakira's video for her single La La La and was directed by Jaume de Laiguana, now sits at number two. It was at the top of the Campaign Viral Chart for the previous four weeks.
Evolve "playthings" by McCann New York also makes its debut onto the chart. The embarrassing comical ad features two young boys play fighting, unaware they're using sex toys, in an attempt to warn people about guns.
Nike Football, Adidas and Hello Flo all remain in the top ten, although each moves down the chart from last week.
The chart, compiled by Unruly, shows the most shared ads from the past seven days.
1. Always "#likeagirl" by Leo Burnett
536,519 shares this week | 536,519 shares all-time
---
2. Activa "shakira - lalala" by Jaume de Laiguana
245,768 shares this week | 4,390,469 shares all-time
---
3. Molson "the beer fridge - o canada" by Rethink
73,630 shares this week | 83,282 shares all-time
---
4. Evolve "playthings" by McCann, New York
67,875 shares this week | 70,418 shares all-time
---
5. Cornetto "yalin -- ask diye" by In-house
52,404 shares this week | 186,059 shares all-time
---
6. Nike "the last game" by Wieden + Kennedy
36,632 shares this week | 907,819 shares all-time
---
7. "mick jagger introduces the monty python live" by In-house
28,879 shares this week | 34,298 shares all-time
---
8. Hello Flo "first moon party" by In-house
23,595 shares this week | 244,571 shares all-time
---
9. Adidas "the wake up call" by TBWA/Chiat/Day Los Angeles
23,314 shares this week | 93,615 shares all-time
---
10. samsung "gear fit: the dancer" by In-house
23,290 shares this week | 29,578 shares all-time
---