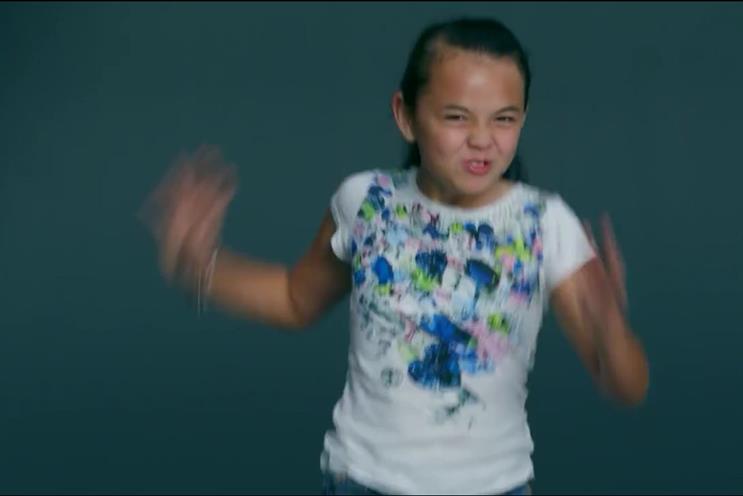 The ad challenges the term "like a girl" and encourages people to think again when they use it in a derogatory manner.
Mark D'Arcy, the chief creative officer at Facebook's Creative Shop, said the campaign has been very popular because it connects with social media users.
He said: "The winners each year reflect very much what our platform, now platforms [including Instagram], are doing in the world and the way they are connecting with people and also the sort of canvas we're building to help people tell stories.
"We talk about brands marketing for people not at people and creating and investing in things but actually they have extraordinary value for people wishing to connect and that is incredibly true, not just of "#LikeAGirl", but a lot of the entries."
He said that many of the entries are made up of marketers who are finding "true purpose that intersects with people" and showing that in "beautiful" films.
AKQA's "language of football" for Nike was the only UK winner. The campaign saw the company create football-related stickers. Last year the UK failed to pick an award.
The US won 17 awards, Lebanon won three, Singapore and Peru won two, and Romania, Norway, Poland, Austria and Brazil each took one award.
The Facebook For Good award went to the ice bucket challenge by ALS which encouraged people to tip a bucket of ice cold water over themselves to raise awareness and money for the charity.