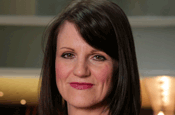 Her departure comes four weeks after BBDO announced plans to merge Proximity with Craik Jones (Campaign, 20 August).

Mike Welsh, the former Craik Jones chief executive and Phillips' number two at the merged agency, has also left this week to join Publicis Dialog.

The search for Phillips' replacement is under way, and the agency has confirmed that it will appoint externally.

Welsh will not be replaced. In the meantime, Cilla Snowball, the Abbott Mead Vickers BBDO group chief executive, will take a more hands-on role in the running of the business.

Snowball said: "We thank Amanda for her energetic contribution over the years and wish her success in her career."

Phillips, who plans to explore new career paths, joined Proximity in 2004 as its business development director.