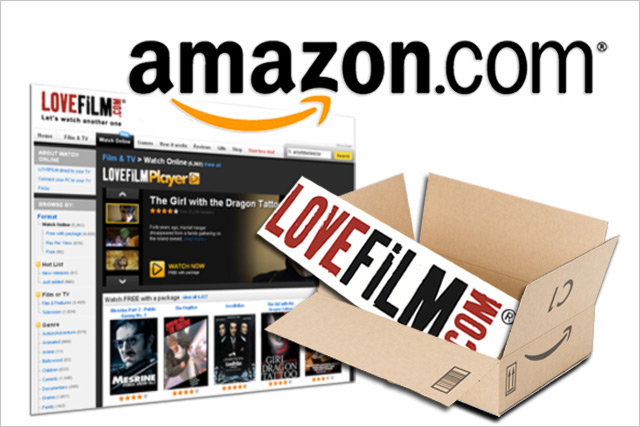 Amazon has owned a 42% stake in LoveFilm since 2008. In today's deal, Amazon will purchase all the remaining shares.
It has been suggested that the sale is part of a defensive ploy against a planned international expansion by US video-streaming giant Netflix, however, LoveFilm has developed its offering aggressively in Europe to become an attractive proposition.
LoveFilm's digital operations are now led by Simon Waldman, The Guardian's former digital chief.
Greg Greeley, vice president of European retail at Amazon, said: "LoveFilm has been innovating on behalf of movie rental customers across Europe for many years and with the advent of the LoveFilm player, they are further delighting customers by streaming digital movies for their immediate enjoyment."
The deal, which is subject to regulatory approval, is expected to close in the first quarter of 2011.
Simon Morris, chief marketing officer, said: "It's great for us, we have got to know each other since 2008 and Amazon see us as a complementary new business."
"This deal is the marriage of a global success story in Amazon and its phenomenal customer focus with a fast growing innovative sector specialist like LoveFilm."
Morris hinted the deal could be soon be followed by developments that would benefit Amazon's online community. He said: "We are all about range, value and convenience and we are all about innovation. We have got a lot of plans with Amazon but it's too early to say what these are.
"We are always up to stuff. The thing that defines us is the pace at which we keep moving and innovating and that's the exciting thing about LoveFilm."
LoveFilm launched in 2002 as a postal DVD rental service and has since grown to house more than 1.4 million members around the UK. It also has subscribers in Germany and Scandinavia.
In November last year, Amazon acquired ecommerce rival Quidsi, which owns baby product site Diapers.com, for a reported $540m (£334m).
Prior to that, Amazon bought online shoe retailer Zappos in 2009 in a deal worth $850m (£531m).