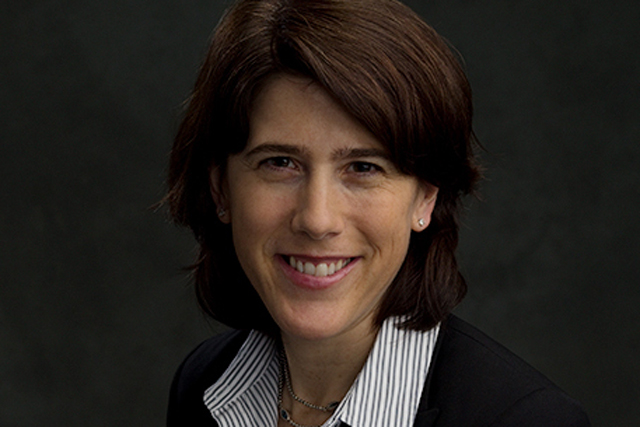 Currently the sums it makes in advertising pale in comparison with its ecommerce revenues, but this could be about to change.
Financial records for the three months ended 30 June show Amazon raised revenues of $892m from non-retail activities including advertising, Amazon Web Services and co-branded credit card partnerships.
In total Amazon made revenues of $15.7bn in the quarter when taking into account its retail arm, proving its ad business has some catching up to do.
Lisa Utzschneider, Amazon's global VP of ad sales, spoke to Marketing ahead of her talk at next Thursday's IAB Engage to discuss how the company is growing its ad business.
What new opportunities are available for brands on Amazon?
"We've started embedding videos right inside ads. We embedded a Pantene video in an ad and a 'buy now' button where a customer can view the Pantene ad, learn more about the product and then purchase the product right in the ad.
"Data shows that users who viewed that Pantene video saw a 20% increase in consideration rates [customers going and taking a look at the product on the product detail page].
"We are also seeing good results in the entertainment category. There was one example of 'Snow White' the movie, where you could take a look at the trailer of the movie and purchase the DVD right from the ad."
What are you focusing on at the moment?
"We are spending a lot of time getting the advertising experience right across platforms – so our advertising platform consists of display advertising both on the PC, on Kindle Fire and on the mobile phone.
"On our Amazon advertising platform [which creates and serves ads on third party sites] the cost per consideration for a Nikon campaign was 75% less on the multi-screen campaign than for the desktop only campaigns."
How are you performing on mobile?
"On the Amazon Shopping app we can have a coupon embedded in an ad and within three clicks from the homepage the customer can purchase the product. Because it is a really convenient and quick experience we are seeing very, very good results on mobile."
Are you going to launch a set top box?
"I can't comment on that."
Is the next step for your ad business launching ads on internet connected TV?
"I can't comment on that either."
How do you target ads?
"Everything is built based on audience segments. Lifestyle segments like 'mum' or 'fashionisa' and an in-market segment are created closer to the point of purchase. The number of segmentations is in the hundreds. [In-market segments are created on a variety of aggregated shopping activities such as browsing and purchase behaviour including 'exercise equipment' or 'camera lenses'."]
How do you approach privacy when tying in shopping data with adverts?
"Customer privacy is paramount to us as a company and maintaining customer trust is really important to us. We are just focused on creating relevant experiences for our customers. We have a very high customer experience and brand bar. We take our customers privacy very seriously and we try to be as transparent as possible and when it comes to what our privacy practices are."
What other product features do you have in the pipeline?
"We have introduced the ability to integrate video into the search experience by embedding the video right in the search results so you can watch that video and learn more about the product. We are trialling that native video feature in the US. We want to get it right in the US first to make sure it is the right experience and if it makes sense to roll it out to our international markets.
"We continue to look at ways to improve ecommerce ads and we will be adding a feature called 'subscribe and save'. That is where you get a discount off a product such as Pampers diapers and you can also have the product delivered regularly to your doorstep.
"We aspire to make customer's shopping experiences as convenient and relevant as possible and if it makes sense for our customers to incorporate more of that ecommerce feature and functionality within advertising we will do it. We've seen great success to date with how our customers are responding."