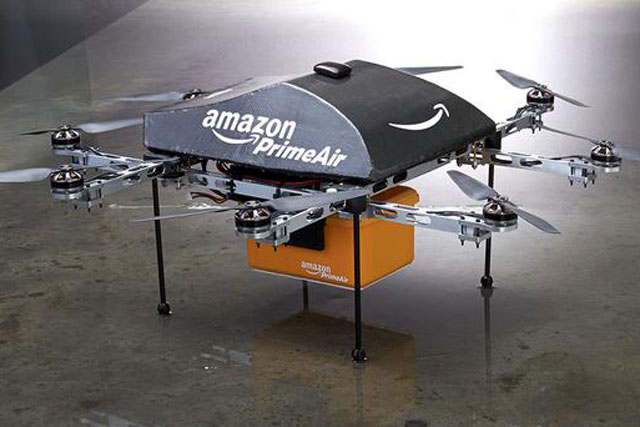 The ecommerce firm revealed plans to deliver goods with unmanned, miniature drone-style aircraft in December last year.
In a letter to the FAA, Amazon confirmed it is developing drones capable of travelling at up to 50 miles an hour and carrying packages weighing up to five pounds.
With commercial use of drones banned in the US, Amazon is requesting it be allowed to test the aircraft at its own premises, away from aviation hubs and urban areas.
The letter states: "We believe customers will love it, and we are committed to making Prime Air available to customers worldwide as soon as we are permitted to do so."
Paul Misener, Amazon's vice-president of global public policy, added in a statement: "We're continuing to work with the FAA to meet Congress's goal of getting drones flying commercially in America safely and soon. We want to do more research and development close to home."
Last year, the company posted a video on YouTube showing an order being made by a customer, the order being processed at an Amazon warehouse, and then being flown direct to the customer's home by a drone. Amazon has also set up a microsite with details of the project.