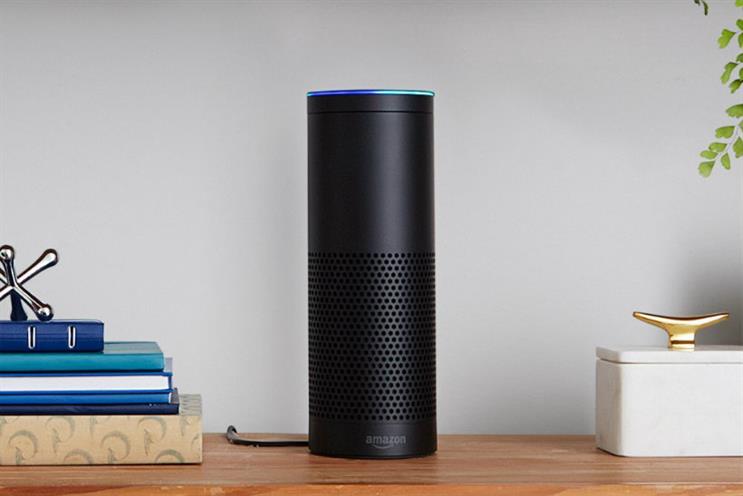 As reported by Campaign last month, Amazon's ad sales are estimated to surpass $1bn (£817m) by the end of this year as it targets brand advertisers.
Amazon's ad offering spans its desktop and mobile sites, its shopping app, the Kindle Fire tablet, the Kindle e-reader, Fire TV and Amazon-owned sites such as IMDB. As yet, there is no advertising proposition on the Amazon Echo smart speaker yet, though this is only a matter of time.
The never-ending supermarket
The bulk of Amazon's advertising revenue comes from brands which already use its platform to sell their wares.
Larger FMCG brands will be looking to drive product sales through Amazon and will therefore use Amazon's paid keyword placement, banners and display units.
The set-up is not unlike a supermarket, where brands fork out for product placement. In this instance, it is a never-ending supermarket.
"We're different to a traditional retail environment [where] there's a physical limitation to shelf space," says Seth Dallaire, vice president of global advertising sales at Amazon Media Group. "On our platform, we have no limitation in terms of selection. We chase as much selection as we can to deliver against the expectation that Amazon sells everything."
Chasing brand marketers with creative
With bigger brands such as Mercedes-Benz, Amazon puts more creative 'oomph' into campaigns.
What format a campaign takes will depend on that creative. For Mercedes Benz, Amazon built an interactive experience to show off the new E-Class as a landing page for target consumers. They were offered a test drive at the end of the experience.
Is that invasive, given most people come to Amazon to buy books or other everyday items, rather than cars? "Customers love those executions and those components," says Dallaire.
Amazon's proposition is made unique by the sheer volume of users and, by extension, the amount of data the company holds. Dallaire claims Amazon's behavioural data can "challenge or disprove" a brand's notions of their own customers.
However, Amazon does not hand much data over to brands – something Dallaire admits marketers would like.
"Comparing data and matching data is a hot topic," says Dallaire. "We are very careful to make sure we observe and maintain customer trust."
Media owners, already wary of the duopoly that is Facebook and Google, may be wary of another tech giant making strides in the field. Amazon is already catching up with Twitter, which is projected to make $2.6bn this year in ad revenues.
"I would argue that the idea of advertising or marketing to Amazon customers has been a notion at headquarters much longer than we've been addressing ourselves outwardly as Amazon Media Group," says Dallaire.
He adds: "There's an expectation for big brands that sell products online to understand e-commerce marketing as a discipline. As customer behaviour becomes oriented to those experiences, brand marketers need to understand more about it."