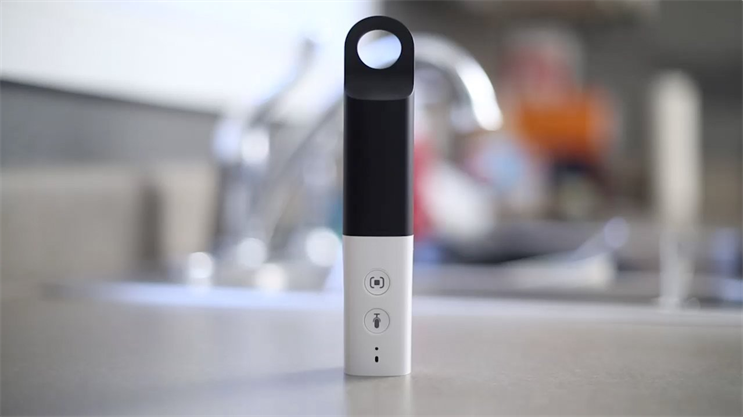 The Dash scanner is different to the Amazon Dash button which, when pushed, will order items from specific brands, such as Gillette razors.
The scanner is a small "sturdy" device which contains both a microphone and LED scanner. These allow shoppers either to scan grocery items to top up, or to add them via voice command. Consumers then have to log into the Amazon.co.uk site or app to complete their order.
Amazon is handing out Dash scanners for free to shoppers who use its online grocery service, Amazon Fresh. To qualify, shoppers will have to put in two Amazon Fresh orders between now and 28 August, or else pay £35 for the device.
The Dash scanner is one device in Amazon's growing shopping ecosystem, which is slowly spreading to the UK. The Dash button is not yet available to British shoppers, nor is Amazon's smart assistant and speaker, the Echo.
It is widely thought that Amazon is building out its grocery platform and additional devices to automate the shopping experience.
While this means more convenience for consumers by removing the need to visit physical stores, some point out this also means Amazon is essentially free to charge whatever they like. If a consumer always buys the same brand of milk in an automated fashion, they are unlikely to notice a 20p price rise, for example.
Earlier this week, Amazon announced it was partnering with the UK government to trial drone deliveries.