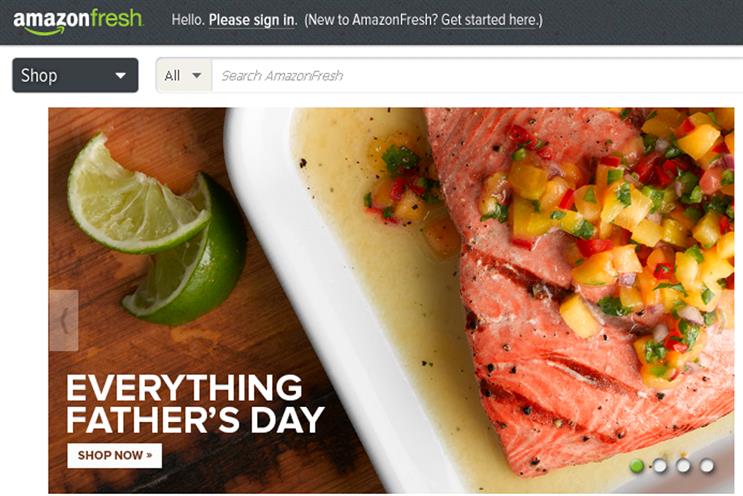 Amazon already sells a wide range of dry food products in the UK. It has been testing AmazonFresh in its home town of Seattle for the past five years and is now understood to be planning an imminent roll-out of the service in Los Angeles and the San Francisco Bay Area.
A report claimed that if these new locations prove successful, AmazonFresh could launch in "20 other urban areas in 2014, including some outside the US".
Amazon is reportedly searching for new, large-scale markets to enter in order to maintain a phenomenal growth rate that has seen its shares soar 220% in value over the past five years. The grocery business, which generated $568bn in retail sales in the US alone last year is seen as a prime target.
It is not known whether Amazon currently makes a profit on AmazonFresh, with chief executive Jeff Bezos telling shareholders at last month's AGM that the firm had "made progress on the economics over the last year".
Amazon is expected to focus its AmazonFresh expansion plans on areas where it offers same-day delivery, which in the UK would include post codes within the M25 and Birmingham.