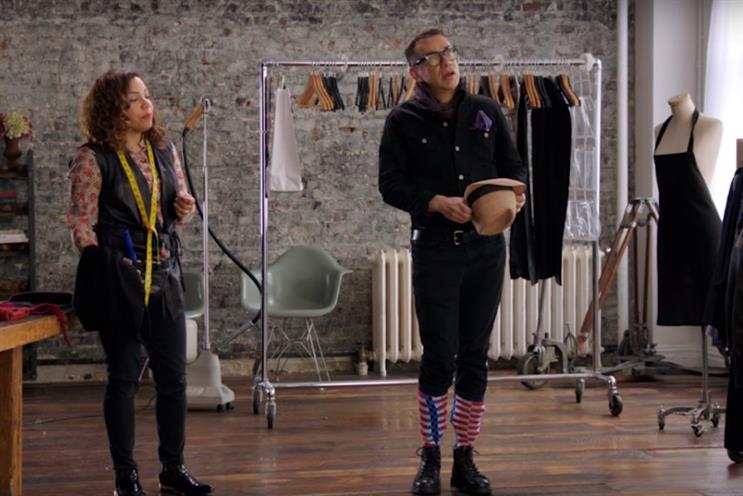 Armisen, who stars in Saturday Night Live and Portlandia, adopts the helpful enthusiasm that has made many a YouTube star famous, advising men on how to dress for particular occasions.
His sartorial advice is only partly serious. In the first episode, he goes through the "four levels of tuck" for different formal occasions. That includes tucking a shirt into trousers for dinner with friends, tucking trousers into socks for an office party, and tucking hat flaps into glasses for meeting the Queen.
In the second episode, Armisen discusses the merits of "airport security check-in fashion".
In the final episode, Armisen dresses up his appearance with thrift-store toys, attaching maracas to his feet to create maracas boots.
Amazon Fashion sponsored New York's first-ever fashion week for men in July last year.