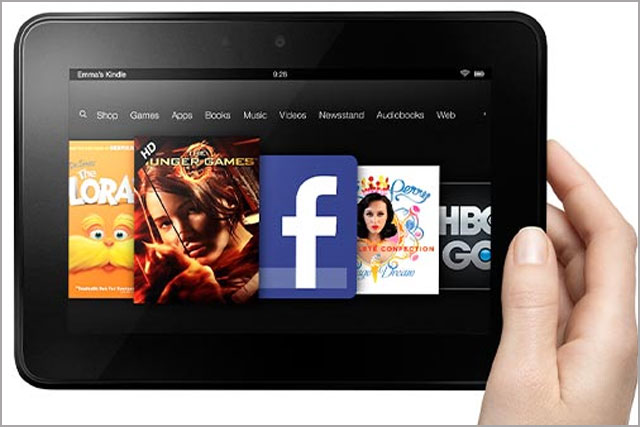 The ecommerce giant is being sued by the US Federal Trade Commission (FTC) over children's games downloaded via Kindle tablets.
From 2011, in-app purchases of up to $99 (£58) could be made without entering a password. This was reduced to $20 (£12) the following year, and Amazon only began demanding user details be entered before in-app purchases last month.
The FTC now wants to secure compensation for customers and to ban Amazon from billing users for in-app charges without their consent.
It similarly pursued Apple over in-app purchases made without parental consent, with the technology brand agreeing in January to refund affected customers to a total of at least $32.5m (£19m).
However, Amazon said it is "deeply disappointed" with the FTC's claim and is preparing to battle the US government in the courts.
It said in a statement: "The [FTC]'s unwillingness to depart from the precedent it set with Apple, despite our very different facts, leaves us no choice but to defend our approach in court."
FTC chairwoman Edith Ramirez said: "Amazon's in-app system allowed children to incur unlimited charges on their parents' accounts without permission.
"Even Amazon's own employees recognised the serious problem its process created. We are seeking refunds for affected parents and a court order to ensure that Amazon gets parents' consent for in-app purchases."