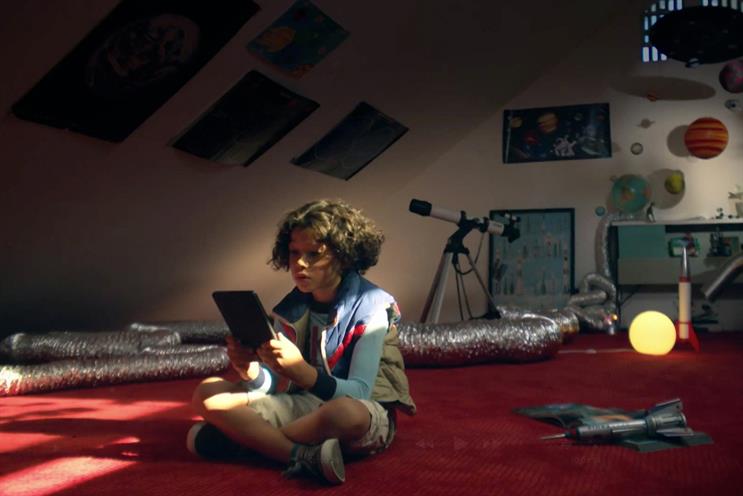 The brand wants to launch a proactive campaign following recent criticism of its tax arrangements and the working conditions in its warehouses.
Amazon has issued a brief through Oystercatchers and began contacting agencies about chemistry meetings this week.
The brief is to create TV-led activity that will run across Europe, including in the UK. It marks a significant change in strategy for the retailer, which has previously used US-created work in the UK.
Amazon spends £12 million on media in the UK. Recent marketing activity included a partnership with Twitter to launch the #AmazonBasket service, which enables consumers to add an item to their shopping basket by replying to Tweets.
Earlier this month, Margaret Hodge, the chair of the Commons Public Accounts Committee, urged shoppers to use other retailers after it was reported that Amazon had paid just £4.2 million tax in the UK in the previous financial year, despite sales rising to £4.3 billion.
Towards the end of 2013, the BBC hired an undercover reporter to film his time working in an Amazon warehouse in Swansea, which led to a stress expert saying that the conditions there could cause mental and physical illness.
In May last year, Amazon appointed Interpublic's In­itiative as its global media agency after a competitive pitch against the incumbent, Mindshare, and its sister shop MediaCom.
Amazon's US advertising incumbent is Wongdoody, an independent agency based in Los Angeles and Seattle. Amazon has previously worked with Wieden & Kennedy and FCB.
Amazon had not responded to requests for comment by the time of publication. Oystercatchers declined to comment.