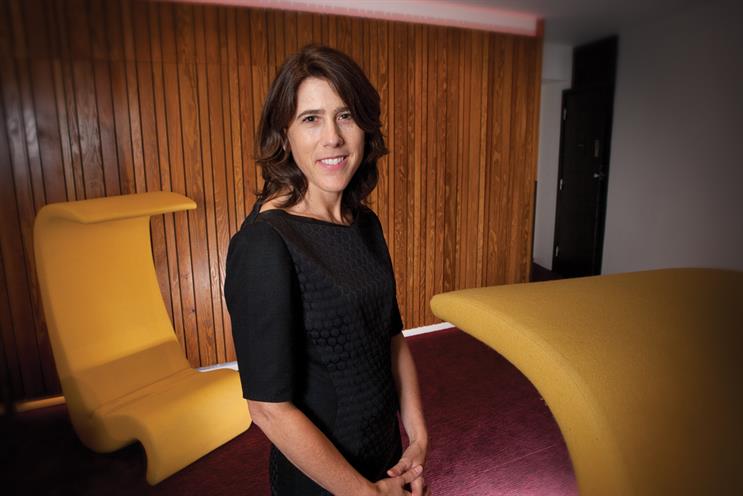 Lisa Utzschneider is not your usual commercial leader. Cautious and on-message, her remit as the global vice-present of advertising sales at Amazon is as broad as it is guarded.
Amazon has slowly and quietly been cranking up its advertising operations for the past six years, and the former Microsoft sales executive has played a key role in the business for five of those.
There should be a great story here about building a global ad operation from scratch. Yet Utzschneider is unable to talk about any company targets, personal goals or even how success is being measured. She also declines to say how many people are in her global team ("Let's just say it's size­able"), what percentage of group revenues advertising is now responsible for ("We don't break it out") or even how many ads are being run a day/month on the site ("We don't talk about that").
It all conspires to make any progress difficult to measure and confirms Amazon's love of secrecy, a trait the company is almost as famous for as its transformative approach to selling books.
Opinions on Amazon vary widely, from being one of the best internet start-ups of all time to the most incoherent hotchpotch ever created.
Born from the concept of "the everything store" in the formative years of the World Wide Web back in 1995, it did not turn its first quarterly profit until January 2002.
Amazon's stock has rocketed nearly 30-fold since then, and developments in e-commerce, global distribution, Wi-Fi and mobile technologies all seem to play to the online retailer's strengths.
Investors today value the company at $164 billion, and its 97,000 workforce will be supplemented by a further 70,000 to handle sales demands this Christmas.
But despite its scale and soaring market capitalisation, Amazon continues to struggle to offset its huge fixed distribution costs. Last week, it posted its third net loss ($41 million) in five quarters, despite revenues rising 24 per cent year on year to a staggering $17.1 billion for the three months. If you agree with the mantra "revenue is vanity, profit is sanity", then Amazon is Cristiano Ronaldo in drag.
Growing market share is still the focus for the company, and it appears to be taking a similarly long-term approach to its advertising offering too. "E-commerce and advertising intersect at the customer," Utzschneider says. "More and more of Amazon customers are starting their shopping journey from their mobile or tablet, and completing it on another device. We're partnering with many marketers to be able to connect with customers, wherever they are."
Being able to move with customers as they switch devices on their shopping journey is viewed as a "huge opportunity" for Amazon, with those multiscreeners often spending more on the site. Those buying video games, for example, spend 45 per cent more on average if they shopped across multiple devices compared with those purchasing only on a PC.
Recognising this, the company is investing in "e-commerce ads", which adopt the shopping features and functionality within them. This can include customer ratings, "buy now" buttons or digital coupons. These platform-agnostic e-commerce ads are said to be performing 20-30 per cent better than standard.
Amazon sees video as another significant growth opportunity. It has begun rolling out "native video", which allows brands to host product demos that are integrated into the site's search functionality and can include "buy now" buttons.
"So go on to Amazon, type in diapers and, through the search results, we can serve up 'how to' video from Pampers, sharing with the new mom or new dad about how to help with the baby," Utzschneider says. "We know Amazon customers love 'how to' videos on product pages, and we also know that marketers have been clamouring for video."
'More customers are starting their jouney from their mobile or tablet, and completing it on another device'
The company is said to be exploring options around whether these videos are created in-house or through partnerships with content producers or agencies.
Advertising, while strategic, clearly represents a growing part of Amazon's business. EMarketer estimates that the company will generate ad revenues of $840 million in 2013, up from $609.9 million last year. Utzschneider says creating ads that match the site's shopping experience is key.
Among the accolades of which the company is most proud is its eight years as the number-one ranked company for customer satisfaction during the holiday season by the comprehensive ForeSee E-Retail Satisfaction Index.
It includes the views of more than 24,000 customers and is singled out in Amazon's annual report each year.
"I'm just a big believer in advertising that's relevant and meaningful," Utzschneider says. "I want us to run ads that we're proud of. I want to see more advertising that is across screens but serves a purpose and that we all collectively raise our customer experience bar."
Hard to argue with that, but hard to get too excited either.
The Lowdown Age: I don't share my age Lives: New York City Family: Married, one daughter (nearly five) Interests: Sailing, running, cooking You might not know this but… I'm one of nine kids