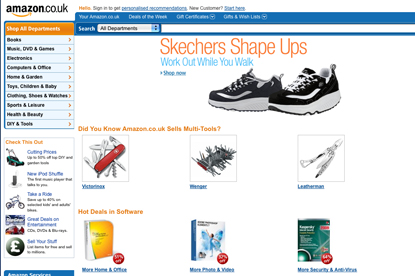 The move will come as a blow to Phorm, which gives websites and service providers the opportunity to track customers' internet habits and target them with more relevant ads.

Amazon is the second most-visited destination among shopping and classified websites in the UK, after eBay, and its decision to opt out will deprive Phorm of crucial information about what online shoppers are interested in.

In a statement, Amazon UK said: "We have contacted Webwise [a trading name for Phorm] requesting that we opt out for all of our domains."

Phorm has come under heavy criticism from privacy campaigners in the past few months, and on Tuesday the European Commission launched legal proceedings against the UK Government believing that its secret testing of Phorm's technology by BT in 2006 and 2007 breaches data protection and e-privacy rules.