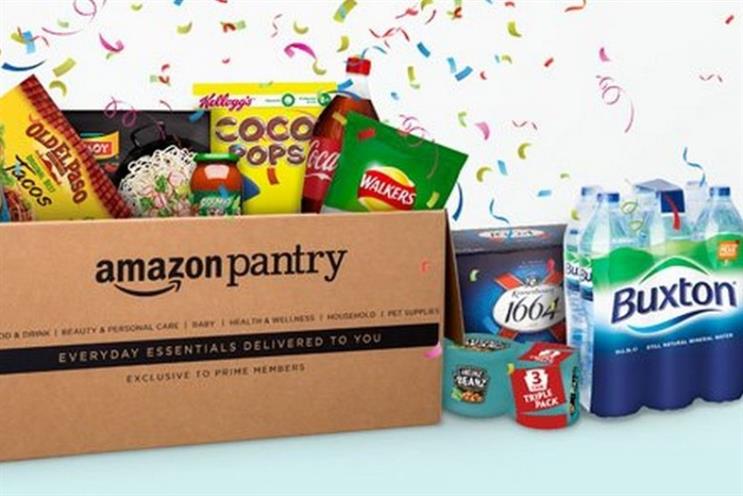 Pantry, which launched in the US 18 months ago, will deliver household and food and drink items from a range of 4,000 ambient lines.
Customers will be able to purchase a box of grocery items weighing a maximum of 20 kilograms at a cost of £2.99 pounds for next-day delivery. Brands stocked include Pampers, Heinz, Kellogg's, Uncle Ben's and Dove. It will also sell beers, wines and spirits.
"Amazon Pantry has been designed to take the heavy lifting out of replenishing the often bulky basics and store cupboard essentials that people need every day," Helene Parthenay, Pantry manager at Amazon.co.uk, said.
Amazon Pantry also offers curated boxes for parties, a new baby, a weekend away and a night in, for example. Customers can also fill and send Amazon Pantry boxes as gifts.
Prime Now customers in London and Birmingham have already been able to buy chilled and frozen items through a trial of its Amazon Prime Now service, with delivery as fast as within 60 minutes.
The move is likely to heap further pressure on the challenged grocery sector.
According to Mintel, UK online grocery sales will increase by 15% to 8.6 billion pounds this year.