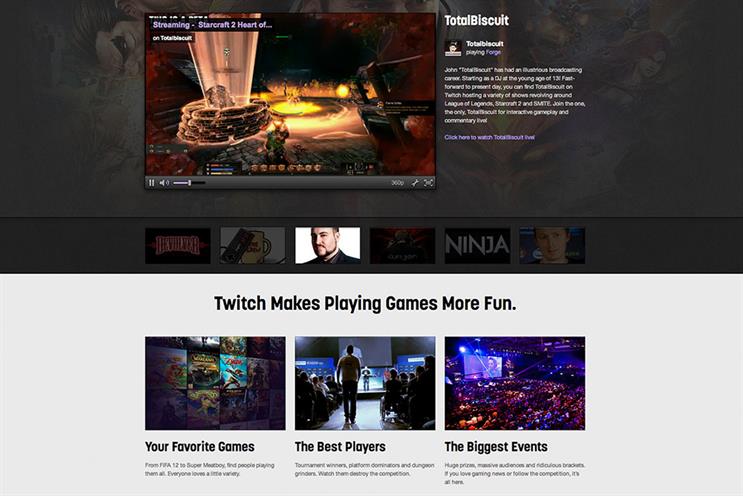 Amazon's purchase of the live-streaming video-gaming channel Twitch for almost $1 billion last week boosts the online retailer's presence in computer games and adds to its entertainment offer. The move coincides with Amazon developing new products and services as it seeks to expand and compete with the tech titans Apple, Facebook, Google and Microsoft.
The company has just launched its Amazon Fire mobile phone at great cost, and has a host of other developments under way. It is also looking to build its ad revenues and is thought to be preparing to launch a rival system to Google's AdWords. But can Amazon move from being an online retailer and become a media owner and successful advertising medium as well?
Analysts see the Twitch purchase as a potentially powerful method of building Amazon's presence in the games market, although some have questioned the $970 million price tag. Twitch streams videos of people playing computer games. This may seem niche, but Rafe Blandford, a mobile strategist at DigitasLBi, says it is a massive and growing area.
Twitch says it gets some 55 million unique users a month worldwide, with an average dwell time of 100 minutes on the site. The UK is one of its smaller markets, with two million users a month, according to Quantcast. The channel has grown rapidly since its launch in 2010 and, in February 2014, was reported to have had more traffic than Facebook and Hulu in the US.
Blandford sees the acquisition as giving Amazon access to a young, male audience, enabling it to cross-sell its gaming products to them – it has a growing gaming business and bought the Killer Instinct developer Double Helix Games earlier this year.
Blandford challenges the idea that Amazon has overpaid for Twitch. The acquisition works out at about $18 per user. This compares with Facebook paying $30 per user for Instagram. "It makes Twitch sound cheap," he says.
Twitch is an important ad medium, according to Martin Garner, an analyst at CCS Insight, who points out that it gets up to 500 million ad impressions per month. He sees the purchase as a brilliant move. "Twitch is to e-gaming what YouTube was to video when Google bought it. YouTube looks like an inspired purchase. We think of Twitch in the same way for Amazon," he says.
Google is rumoured to have pulled out of talks to buy Twitch earlier this year, fearing that competition authorities would veto the move. But Ian Maude, an analyst at Enders Analysis, says Google would have been a more natural home for Twitch, helping it to grow faster. But he adds: "Twitch fills out Amazon's video entertainment offering. Media is such a big part of Amazon's business that it is important to be in that space."
Meanwhile, observers believe Amazon will find success by boosting the advertising side of its business. DigitasLBi's head of mobile, Ilicco Elia, says the customer recommendation options are particularly powerful. He adds that Amazon holds huge amounts of data on user purchases, which could make it a powerful player in online ads.
With so many plans under way, Amazon will find success in some areas while no doubt struggling in others. Twitch is expected to be a winner, and the industry waits to see what Amazon is plotting for its advertising business.