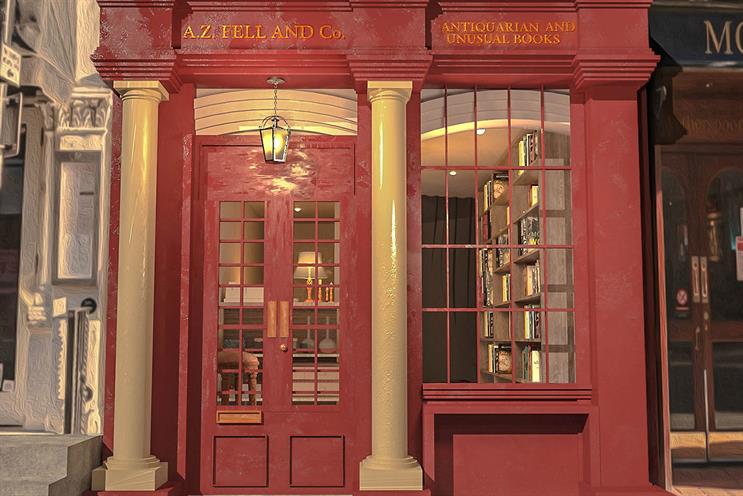 Amazon Prime has created a five-floor bookshop experience inspired by new series Good Omens.
The activation is set in a Victorian townhouse in Soho and will have the façade of antique bookshop AZ Fell and Co, which features in the show. The shop is modelled on the hideout of one of the characters, Aziraphale, with a 1934 Bentley Derby coupé parked outside.
Fans will be able to explore set replicas, take on an escape-room challenge and discover original artwork and on-set drawings from portrait artist Lorna May Wadsworth.
The experience will be open to the public on 1 and 2 June. Premier is delivering the project.