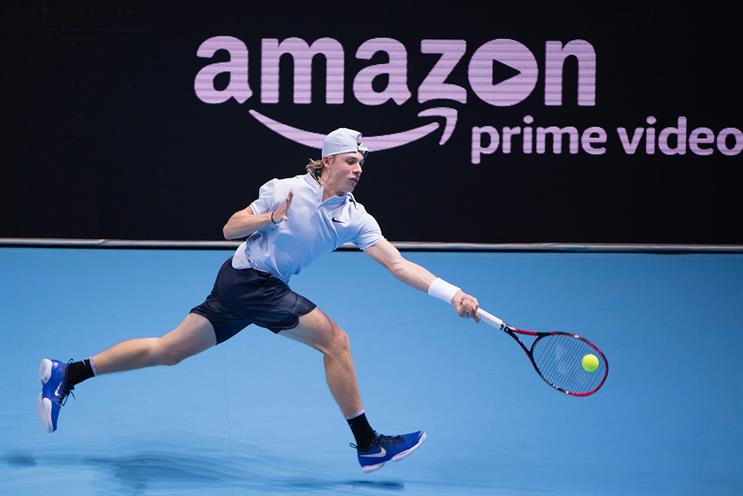 Amazon Prime members in UK and the Republic of Ireland will now have access to the events from 2019 to 2023 – starting after its current exclusive deal ends in 2018.
The service will have full exclusivity, outside of Tennis TV, to all ATP World Tour Masters 1000s, twelve of each of the 500s and 250s, and the Next Gen ATP Finals.
Amazon will also become the ATP's exclusive third-party pay-TV partner for the season-ending Nitto ATP Finals at The O2 in London, the Queen's Club Championships, and the Eastbourne International, with the latter two starting in 2018.
In addition to live coverage, Prime members will have on-demand access to completed matches, highlights, tournament review shows, press conferences, and additional original content.
Tennis TV, ATP Media's direct to consumer streaming service, will now be available for subscription via Amazon Channels for Prime members in the US on a non-exclusive basis starting next year.
Subscribers to the Tennis TV service via Amazon Channels will be provided with the ability to watch over 2000 live matches from the ATP World Tour, as well as a wide variety of on-demand content including classic matches and highlights.
"Our agreement with Amazon allows us to open up a digital space that is only becoming increasingly important in the world of sport & entertainment," Chris Kermode, ATP executive chairman and president said. "To be able to bring a household name and global brand such as Amazon to the world of tennis is hugely exciting and the move from traditional linear TV to an OTT offering shows tennis remains at the cutting-edge of global sports media."