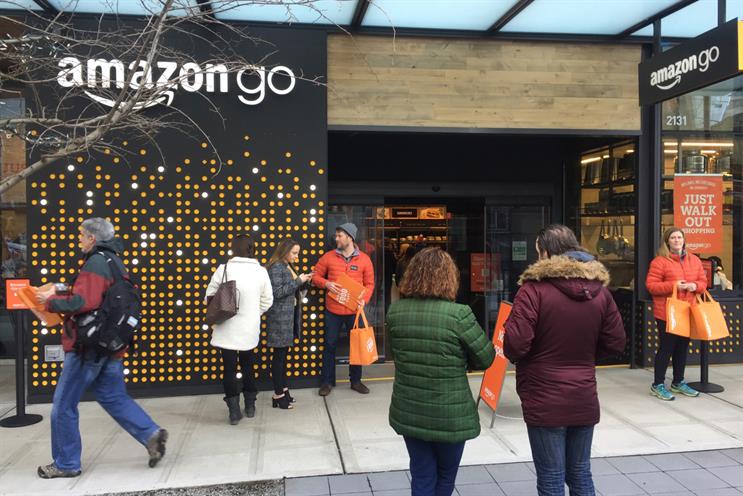 This led to an operating income that surged 69% to $2.1bn and a net profit of $1.9bn – 154% more than the same quarter in 2016.
This includes a provisional tax benefit for the impact of the US Tax Cuts and Jobs Act of 2017 of approximately $789m.
Amazon's full-year net sales increased 31% to $177.9bn, compared with $136.0bn in 2016. This is thanks to nearly 5 billion items shipped in the past year with Prime worldwide.
While product sales surged, service sales grew faster, reflecting the success of moves by Amazon to diversify away from its initial retail offering. Service sales were up 43.5% across the year to $59.3bn, and now account for a third of all sales.
Overall, Amazon's full-year operating income dropped 2% to $4.1bn and net income for the year was $3bn, up 25% from 2016.
"Our 2017 projections for Alexa were very optimistic, and we far exceeded them. We don't see positive surprises of this magnitude very often — expect us to double down," Jeff Bezos, Amazon founder and chief executive, said.
Sales of Echo devices in the past year hit the "tens of millions" according to Amazon's statement.
In tandem with this growth, Amazon stepped up its marketing efforts and spent $10bn in advertising and marketing in 2017, nearly 40% more than it spent in 2016.
"We've reached an important point where other companies and developers are accelerating adoption of Alexa. There are now over 30,000 skills from outside developers, customers can control more than 4,000 smart home devices from 1,200 unique brands with Alexa, and we're seeing strong response to our new far-field voice kit for manufacturers," Bezos added.
Amazon is also growing revenues from its Amazon Web Services division which includes advertising revenues. In 2017, its net sales from AWS grew 43% to $17.5bn.
"Two years ago Amazon had to do a lot of explaining about why it even had an ad business, but now Citi is forecasting 2018 revenue of $10.2 billion," James Pringle, chief executive at Suggestv, noted. "That's still less than 10% of Google's ad business and about a fifth of Facebook's but it is more than Snap and Twitter combined."
This is thanks to Amazon's data-rich insight into consumer behaviour, Pringle continued. "Much more than Google or Facebook, Amazon has become the context for billions of pounds of purchase decisions and it has the first-party customer and transaction data to back that up."
The news led to a 6.5% increase in Amazon's share price, adding billions more to the personal wealth of Bezos, who owns 16% of the company. Bezos overtook Microsoft's Bill Gates last year to become the world's richest man.
The results appear to endorse Brand Finance's Global 500 ranking of the world's most valuable brands, announced yesterday, in which Amazon leapfrogged Apple and Google to be ranked at number one for the first time.
Despite achieving a record quarterly profit of $20.1bn, Apple saw iPhone sales fall in the last quarter, compared to the same period in 2016. Google undershot analyst expectations, despite making profits of $6.8bn in the last quarter.
Emily Tan and Simon Gwynn recommends
Read more