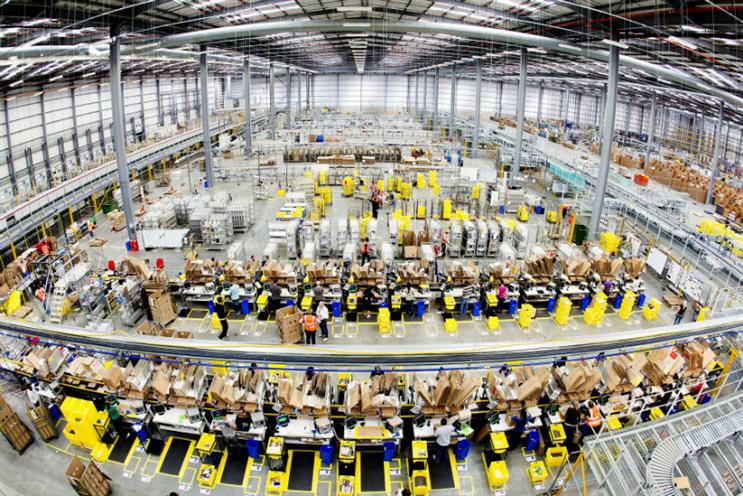 Despite the sales boom, the online retailer's profits for the three months to the end of September grew only 1.6% to $256m. Amazon attributed this to its investment in smart tech such as Alexa, Prime Video streaming, data centres and warehousing.
Amazon's US heartland demonstrated the rudest health, with sales up 35%. Sales at its international division were up 29%.
The group's acquisition of upmarket US food retailer Whole Foods has added $1.3bn in sales for the group during Q3. Discounting Whole Foods, total sales were up 29%.
Jeff Bezos, Amazon's founder and chief executive, talked about how the group is investing in technology. "In the last month alone, we've launched five new Alexa-enabled devices, introduced Alexa in India, announced integration with BMW, surpassed 25,000 skills, integrated Alexa with Sonos speakers, taught Alexa to distinguish between two voices, and more," he said.
According to eMarketer, this year Amazon will generate $2.01bn in global net digital ad revenue, giving it a 0.9% share of the globe's digital ad market. Nearly 23% of its ad revenue will come from mobile.
Prime Video is expected to have 85.3 million viewers this year in the US, eMarketer predicts, up 11.9% on the previous year. This gives it a 44.1% share of the online video market, compared with Netflix's 66.2% share.
Shares of Amazon soared following the results, up nearly 8% to more than $1,000 a share in after-hours trading.