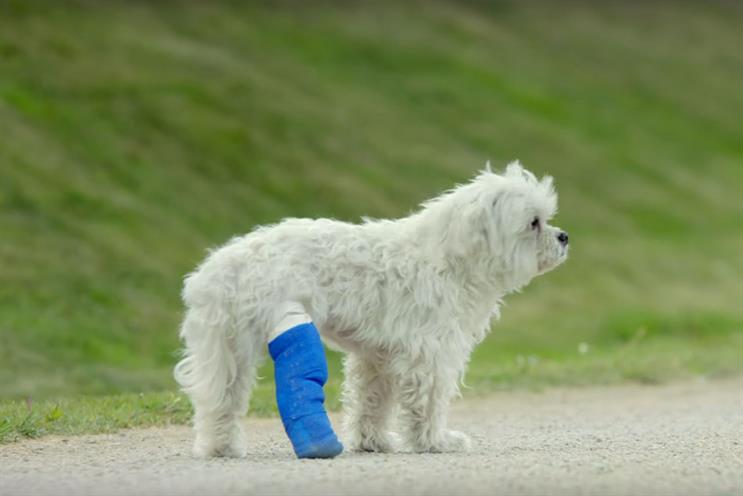 The new spot, created by Joint, will debut on TV tonight (10 August) and is already being hosted on YouTube. The ad shows a young man walking a Maltese puppy that is struggling to keep up because its leg is in a cast.
Feeling sorry for his pet, the young man goes on Amazon to buy a papoose for the lame animal and, thanks to the brand's next-day delivery, the next morining's walk goes much smoother. The ad is set to Lee Marvin's Wand'rin' Star, from the 1969 movie Paint Your Wagon.
The ad was created by Algy Sharman and Al Brown, and directed by Kevin Thomas through Thomas Thomas Films.
Amazon released its first TV ad boasting about its Prime next-day delivery service at the end of July. The spot featured a father who used the online retailer to help his son fit in at playschool.