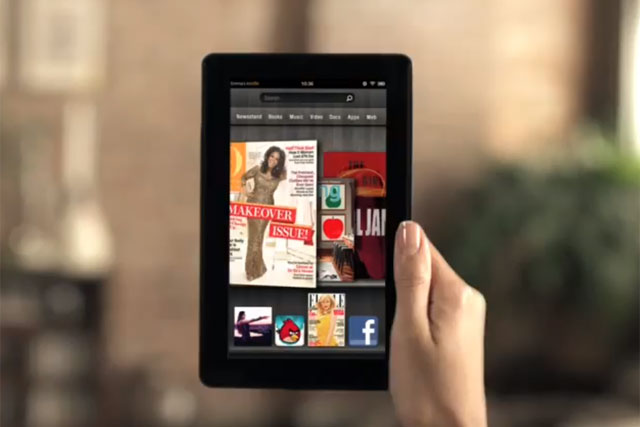 Amazon is testing a smartphone for mass production, which could be ready to hit the market later this year at the earliest, the reports say.
A number of suppliers in Asia are said to be testing the smartphone, while Amazon is also to buy technology patents that would protect it from possible legal action.
Should Amazon launch a smartphone, it would vie for customers in an already busy market that includes Apple's iPhone, Nokia, Samsung and other handheld devices that run on Android's operating system.
The smartphone market is expanding fast as the main manufacturers seek to outdo each other with new models. Handset makers in Asia are also taking action to establish themselves in the market by undercutting some of the big names with cheaper smartphones.
Amazon, which leads the electronic books market with its with its Kindle e-reader, is increasingly looking to diversify its business.
It made a move into the tablet market last year, when it launched Kindle Fire, which runs on Google's Android's operating system.
Last month, the Seattle-based company announced that it was to expand its Appstore, which provides apps for the Kindle Fire tablet in the US, to Europe this summer, sparking speculation that it is gearing up for the tablet's international launch.
Amazon was unavailable for comment.
Follow John Reynolds on Twitter @johnreynolds10