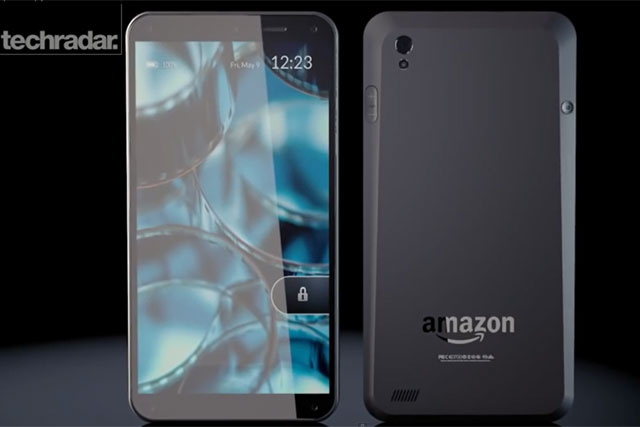 The ecommerce giant is holding the event in its home city of Seattle today, ahead of a rumoured launch of the phone in September.
Critics claim Amazon plans to enter a highly competitive smartphone market dominated by Apple and Samsung, as a means of selling more products on its core ecommerce platform.
James McQuivey, vice-president and principal analyst at Forrester, said: "Amazon cares about phones only as a means to a digital relationship end, a way to make sure customers think of Amazon not just a few times a month, or even a few times a week, but dozens of times a day, creating the opportunity for Amazon to convert as many of those interactions into purchases as possible.
"Amazon surely has the evidence that getting a Kindle Fire tablet into consumer hands lifts long-term purchases and probably drives up the number of categories those consumers buy from."
Leaks on the BGR blog claim the phone will feature four low-power infrared cameras on the front of the device to track the user's head in relation to the phone's display, which will allow a series of 3D effects on the smartphone.
It is understood the phone will also offer a "Prime Data" plan that means people using Amazon Prime-branded digital services will not be charged for data when they are being used.
The Amazon Prime bundle costs £79 a year and includes the rebranded LoveFilm streaming service and unlimited free one-day delivery on items bought off Amazon.
Forrester principal analyst Thomas Husson expects the Amazon phone to launch first in the US and later in the UK and Germany, Amazon's biggest markets in Europe.
He added: "Let's face it. Despite the great ecosystem war with Apple or Google, Amazon is certainly not in a position to become a global player in the very competitive and maturing smartphone market.
"That said, with a smart bundle linked to their Prime offering and a subsidised device, Amazon could well deliver a very differentiated experience to its best customers and increase its commerce revenues."
Martin McNulty, the chief executive of digital agency Forward3D, speculates the Amazon phone could help the company truly connect the physical shopping experience with online shopping.
He said: "Amazon already know more than any other retailer about our online buying patterns, and with a compatible device, they're about to go one step further by understanding our real world behaviour too.
"If Amazon can pull this off it could change high-street shopping forever."
Speculation about the Amazon smartphone has reached such fever pitch that technology website TechRadar has even mocked up a video of what it expects the phone to look like.