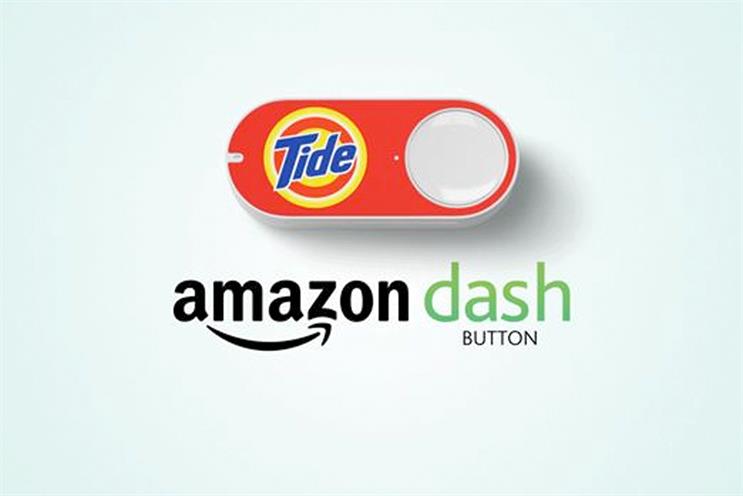 Amazon's Dash button is an adhesive strip that can be connected to the home Wi-Fi.
It can be configured with the Amazon shopping smartphone app and placed on household appliances, for example a washing machine, where it can easily inform customers when a product, such as detergent, needs to be reordered.
Amazon said brands such as Huggies, Gillette, Bounty and Tide can be bought through Dash, which is currently invitation-only to a number of Amazon Prime members.
Users can cancel orders within 30 minutes of pressing the button using the smartphone app. Customers will also be alerted every time the button is pushed.