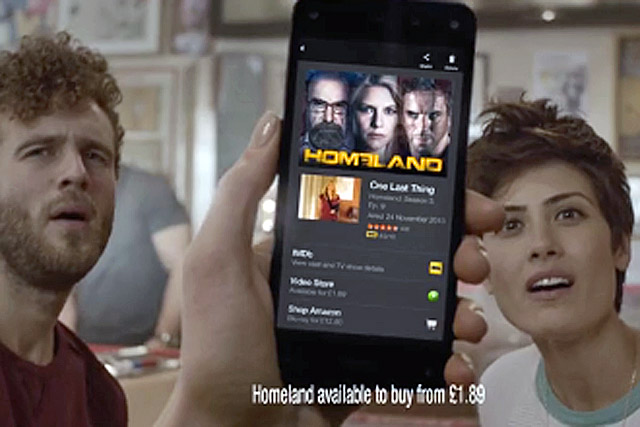 The ad, created by Above & Beyond London, launched on TV this weekend and ran in ITV's 'The X Factor' and 'Downton Abbey', in a campaign planned and bought by the Interpublic media agency Initiative.
The ad shows a woman using her Amazon Fire phone to find out information about gigs, music and cafes. The ad ends with the line, "You'll be amazed at what Fire starts."
Amazon Fire Phone from Big Buoy on Vimeo.
Owen Harris directed the spot through Outsider. The editor was Jinx Godfrey at Marshall Street Studios.
Amazon appointed Above & Beyond London to its agency roster last month ahead of it expanding its marketing in the UK. The Amazon-owned e-reader Kindle is the headline sponsor of 'Downton Abbey'.