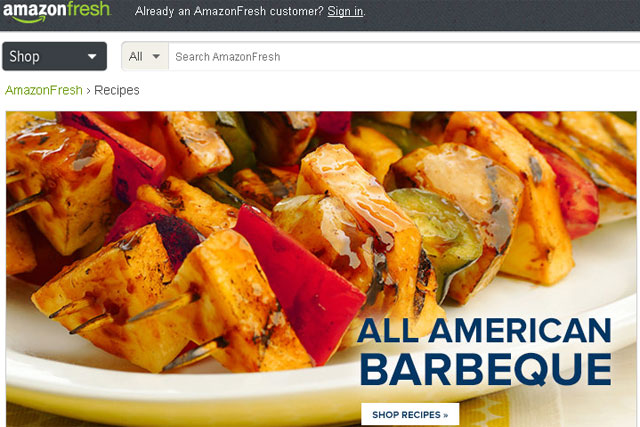 In an interview with The Daily Telegraph, North said the company was not ready to make an official announcement on plans for a UK rollout of its AmazonFresh grocery business, which has just been expanded from Seattle to Los Angeles.
When asked about a UK rollout, North said: "There are many cases where have tried something in one location and if we've been happy with it – and the bar has to be a great customer experience and we are convinced that over time it will make financial sense – we have tended to expand those things pretty quickly."
Amazon currently employs 6,000 full-time staff and generates £4bn of UK sales, but the workforce could double within three years, North told newspaper.
Criticisms that Amazon is destroying the British high street were also dismissed by North, who argued it was the customer that was shaping the retail industry.
North said: "We are still a pretty small part of the total retail environment in the UK. I guess what I think is that customers through online retailing, not just Amazon, have access to a lot of choices they didn't used to have.
"What every business should do is put their case before the consumer and let customers make the choice."
North's comments came as Amazon announced its third quarter results for the three months ending 30 September, which saw sales increase 24% year-on-year from $13.8bn (£8.5bn) to $17.1bn (£10.6bn).
The company is still operating at a loss after recording an operating loss of $25m (£15m) for the third quarter, compares with a loss of $28m (£17m) in the same quarter last year.