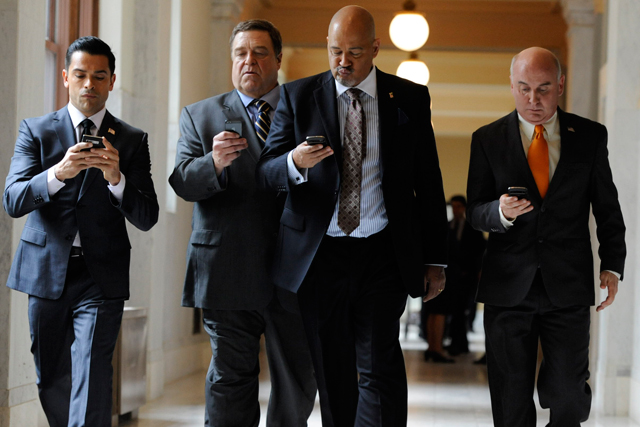 Customer feedback will decide which of the pilots, comprising eight comedies and six kids' shows, will be made into full-season productions.
Amazon Studios, a production arm of the internet retailer, is creating the content and all the shows are now available to view exclusively on Amazon-owned LoveFilm.
The release of the pilot shows comes after Netflix, which is one of LoveFilm's biggest rivals in the UK, made the 'House of Cards' drama starring Kevin Spacey exclusively for its subscribers.
Stewart Easterbrook, the chief executive of Starcom MediaVest Group, said: "We will increasingly see Netflix, Amazon and Blinkbox by Tesco looking at new ways of ensuring the right audiences can engage with the right content.
"The latter two will also be able to combine viewing data with a huge amount of shopping data, providing the opportunity to make the content people are exposed to even more relevant."
Easterbrook is optimistic that viewers will respond positively to the Amazon initiative because the proliferation of devices means viewers will "gravitate towards those who can make content engaging, relevant and easy to obtain."
Shows created by Amazon include comedy 'Alpha House', which features four US senators living together in a rented house in Washington, and kids show 'Teeny Tiny Dogs', a show portraying dog puppets navigating the world despite their tiny size.