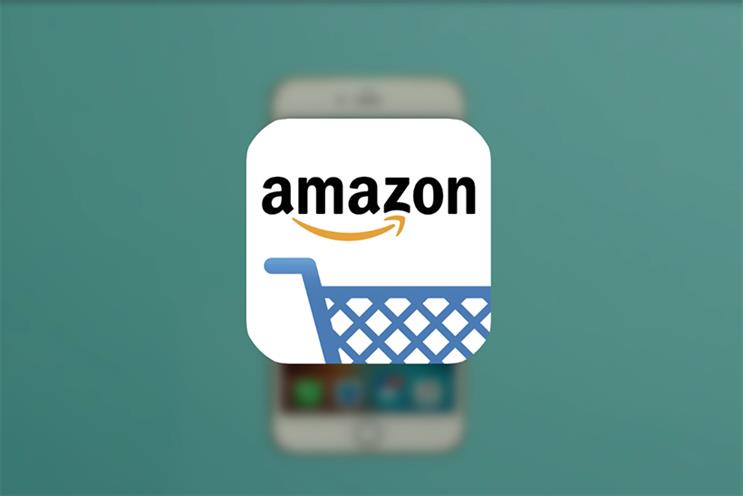 Amazon is leading the desktop traffic game when it comes to ads. According to a study by AdGooroo, Kantar Media's search marketing analytics company, Amazon topped all US paid search advertisers last year.
The study, which ranked the top 20 US brand websites by the number of consumer clicks on Google desktop ads in 2016, found that Amazon generated 471.4 million clicks.
The number is 92 percent more than the next brand in the ranking—at second place, Weather.com brought in 245.6 million clicks. AdGooroo also found that Amazon led the ranking in the UK as well. Its UK-based site Amazon.co.uk generated almost 35 million clicks, significantly less than in the US.
"Paid search is the dominant digital advertising medium, accounting for more than half of all digital ad spend," said Jim Leichenko, director of marketing at AdGooroo. Therefore, Leichenko said clicks on desktop ads give insight into who is leading in paid search. Amazon, for instance, is the "largest online retailer in the world by far and they spend the most on paid search to promote their huge inventory of products. Hence, they generate substantially more clicks than any other advertiser," he said.
The study reveals the US industries that consumers are most drawn to online. Retail was the most represented with eight retailers among the top 20 paid search advertisers of 2016. Along with Amazon, Macy's and The Home Depot made it to the top five; Macy's came in third with 167.6 million clicks while The Home Depot came in fourth with 146.1 million. Walmart (105.9 million clicks), JCPenney (104 million clicks), Target (95.9 million clicks), Kohl's (70.3 million clicks) and Best Buy (70.1 million clicks) also made the ranking.
Travel was the next most represented industry with four advertisers making AdGooroo's list including Expedia.com (122.6 million clicks), Expedia-owned Hotels.com 68.5 million clicks), Priceline's Kayak.com (71.2 million clicks) and Booking.com (63.8 million clicks).
The findings also demonstrate how several companies have made strides in their paid search advertising efforts in 2016. For instance, taking second place, Weather.com experienced a 162 percent year-over-year increase in paid search ad clicks, according to AdGooroo.
Notably, Domino's also stepped up its game in 2016 and is the only restaurant in the top 20. The brand, which brings in 50 percent of revenue from digital ordering, came in at 9th place with 76.3 million clicks, a 157 percent increase from 2015 when it saw 29.7 million clicks, ranking at 42nd place, according to the study.
Leichenko said Domino's ranking is the most surprising out of the findings. "To give an idea of why this is a remarkable accomplishment from a competitive standpoint," said Leichenko. "Domino's only competitor to crack the top 100 most-clicked advertisers of 2016 was Pizza Hut, which ranked just 56th."