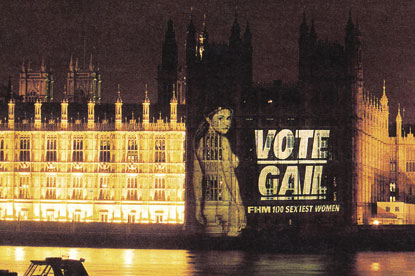 The agency, which leapt to fame in 1999 when it projected an image of Gail Porter on to the Houses of Parliament as part of a campaign for Emap's FHM magazine, subsequently found itself at the centre of a debate over flyposting in London.
Originally called Cunning Stunts, the agency, which once had clients including Levi Strauss and British Airways, rebranded as Cunning in February 2004 and launched a New York office.
Cunning's parent, founded in 1997 by John Carver, owes money to a number of creditors including Coutts & Co bank, HM Revenue & Customs, the ad agency Mother and the publisher Condé Nast.