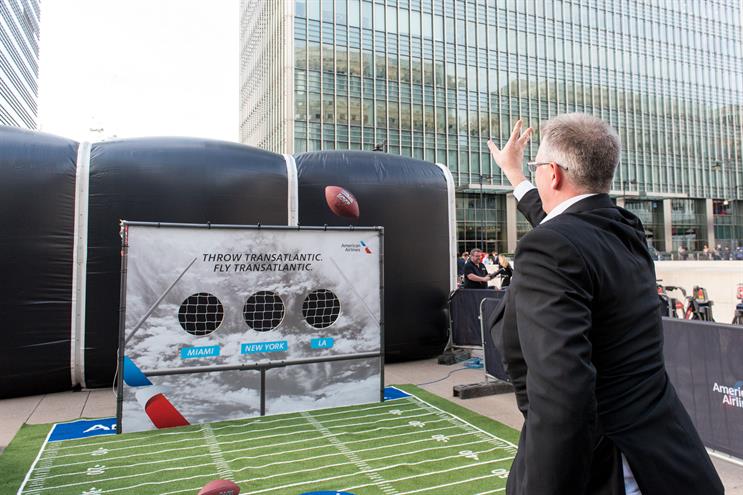 People will be greeted by flight attendants and invited to visit the pop-up where they can try out the gourmet drinking and dining, and luxury private booths.
They will also have the chance to win flights by learning and throwing an American football.
The activity builds on the company's wider campaign to engage the affluent and professional audience around Canary Wharf with a station takeover.
The campaign has been created by Hello London, the media partnership between Exterion Media and Transport for London, and experience agency PMK BNC, creative agency Crispin Porter & Bogusky, as well as media agency MediaCom.
The experiential part was handled by Exterion Live, which launched in August.
Brady Byrnes, director of global marketing at American Airlines, said: "We wanted to showcase our transatlantic partnership with British Airways in a fun and creative way for Londoners, and highlight to this key business audience that American and BA offer the best network to the US.
"This was made possible through a fully integrated campaign, giving us a unique opportunity to reach the cosmopolitan professional audience at Canary Wharf."
The activity will run until 5 October.