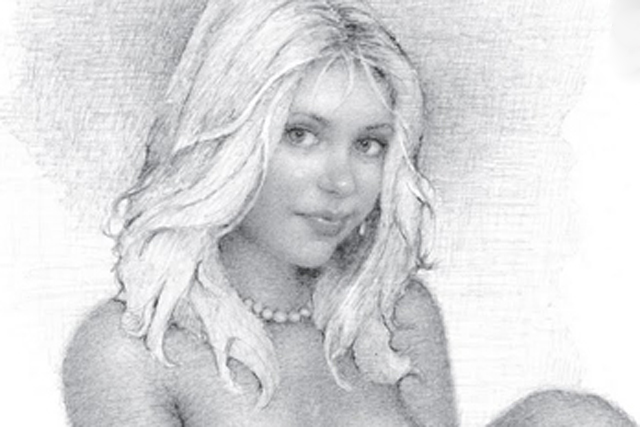 The clothes store is using two pencil drawings of nudes by artist Boris Lopez, who also works for porn magazines Hustler and Barely legal. Judge for yourself if American Apparel has crossed the line.
One blogger, Copyranter, referred to the new American Apparel campaign as "porny pencil illustration".
These latest images appear just two weeks after American Apparel's most recent topless ad campaign was branded "creepy" by Twitter users.
One ad called "Nail Polish and Panties" features a topless brunette painting her nails while leaning against a mannequin and dressed in nothing but red sunglasses and white frilly knickers.
In another, a girl is shot climbing a tree while wearing an oversized shirt, but with no underwear. Another sets a young model in a see-through lacy bodysuit with no knickers or trousers on.
One tweeter, Hellocreatives, said "American Apparel. Creepy" while AntiSocialite tweeted "these American Apparel ads are getting out of hand".