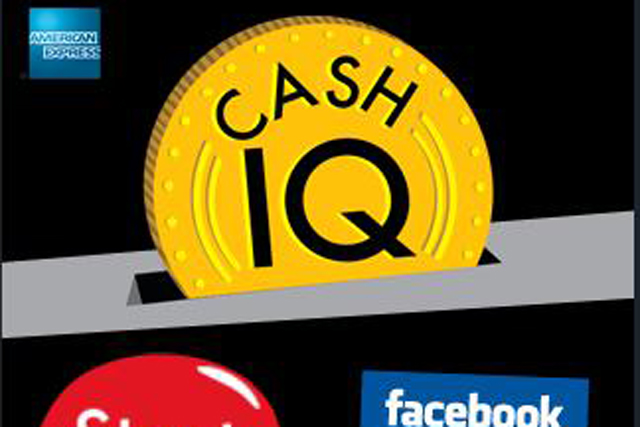 The app, developed by Fishlabs, the 3D mobile games company, features four "brain workouts" – Beat the bank, Check your balance, Shopping list and Flip & pin – designed to test the user's mathematical and memory skills.
The game has been created and developed by Ogilvy London with online media handled by Neo@Ogilvy.
Ogilvy London also handled print and online creative, while Mindshare handled press and TV, with social media supported by Consolidated PR.
The game has an online leader board to increase competition and engagement, supported through Facebook.
Richard Harris, head of membership, American Express, said: "Digital and social media has become an important channel for us to create dialogues with our card members and potential customers and inform them about our products and services.
"We wanted to promote our market-leading Platinum Cashback Credit Card in an engaging way so consumers would want to pass on and talk about.
"The launch of Cash IQ marks our first venture into the world of digital games in the UK – it's a logical step forward in our interactions with existing card members and potential customers."
The campaign runs until 3 December.