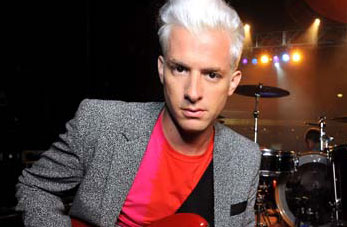 The credit card company said the campaign will aim to "uncover the UK's best music experiences – the memorable stories behind the shows, in celebration of American Express' involvement in live music and its award-winning 'Preferred Seating' programme launched last year".
The interactive campaign will be hosted at www.channel4.com/mylivestory, and will encourage consumers to celebrate their most memorable live music moments by submitting photos or videos of their favourite gig online.
Twenty-one winners will have their experiences turned into a short firm, to be aired on national TV. The overall winner will be rewarded with a trip to Los Angeles.
The short film will be created by a unique collaboration between director Toby Dye, of Ridley Scott Associates, and Ronson, who will collaborate on the soundtrack. He will also perform at an intimate red-carpet screening of the film at Abbey Road Studios in November, attended by the winners.
Tara Looney, director of brand at American Express, said: "Engaging with consumers in non-traditional ways is the most important aspect of our brand activity. We understand, and have seen, the benefits of effectively involving consumers and inviting them to share a dialogue with us and with each other, to create richer and deeper relationships with American Express.
"Our Preferred Seating Program recognises our card members' passion for music and film, providing them with access to memorable events.
"The 'My Live Story' campaign brings this to life by celebrating the lasting memories and moments of inspiration that people experience through such occasions."
Dan Chase of 4Creative at Channel4, said: "Like American Express card members, the Channel 4 audience has a strong affinity with music and film, and, presented with the right creative campaign, they will get involved to a high degree. 'My Live Story' is a great idea to engage with and we're sure it will be a resounding success."
Print and online creative to support the campaign is handled by Ogilvy London, with media through Mindshare. Social media and public relations activity is through Mandate Communications.