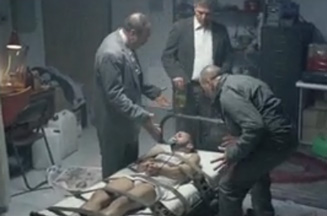 It will ask them to send the clip to a friend to encourage them to join the human rights organisation.
The 90-second film, www.amnesty.org.uk/defythem, will also be sent to people whose membership has lapsed, to encourage them to renew.
The clip depicts a person being subjected to a distressing form of partial-drowning torture similar to waterboarding. Then, in a clever twist, the torturers are shown losing control of their hands allowing the victim to escape further suffering. The hidden 'power' is revealed to be a group of Amnesty International supporters. The film ends with the call to action 'Torturers: defy them, join Amnesty International.'
The film will also air in a selection of cinemas over the next few months and at the Big Chill festival, which takes place 6-9 August.
The 'Defy Them' short was created by WCRS.