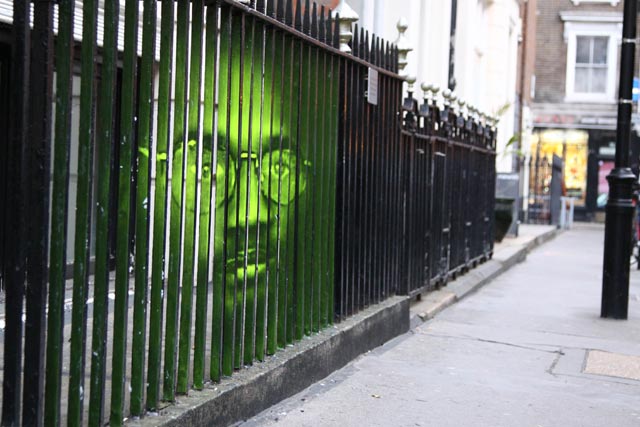 The street campaign has been created by German street art collective Mentalgassi, in collaboration with Brothers and Sisters and its creative team, Lisa Jelliffe and Kirsten Rutherford.
The art installation depicts a close-up of Troy Davis' face, which is only visible to those approaching the fence. Front on, the image becomes invisible. The plaques posted on fences around Soho alert passers-by to an Amnesty website where they can sign a petition calling for justice for Davis.
Davis, the subject of a long-running campaign from Amnesty, has spent 19 years on death row in the state of Georgia in the US, for a murder he has always said he did not commit.
Rutherford and Jelliffe said: "Mentalgassi's images are unexpected, arresting and emotive. Their surprising use of faces on fence railings reminded us of prison bars which seemed like a unique way to highlight Amnesty's work."
Jo Metcalf, head of art, Amnesty International UK, said: "This is an amazing and strikingly new way of taking the Amnesty message out into the streets. We've already had a massive response on Troy Davis' case and this project is set to boost that still further."