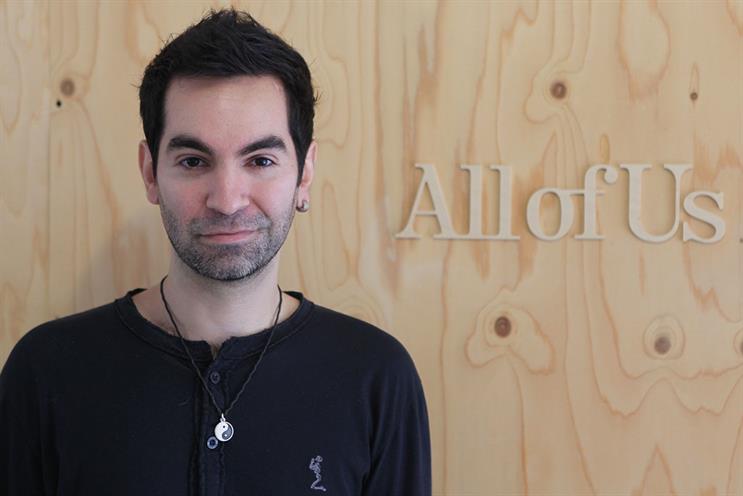 He starts on 19 October and will have a stake in the business. Reporting to the founders, Nick Cristea, Orlando Mathias and Phil Gerrard, Amorim will be part of the management team.
In his new role, Amorim will be responsible for AllofUs' creative and design output and lead the interactive design team.
He joined R/GA London in 2009 and led the Google business from 2012, handling projects including the World Cup and Year in Search.
Gerrard, AllofUs' managing director, said: "It was a meeting of minds from the off. Ricardo brings with him some world-class experience from R/GA and we were all incredibly excited by his vision for where our industry is heading."
Earlier this year, the management of AllofUs declined to cash their earn-outs and bought back the agency from McCann Worldgroup.