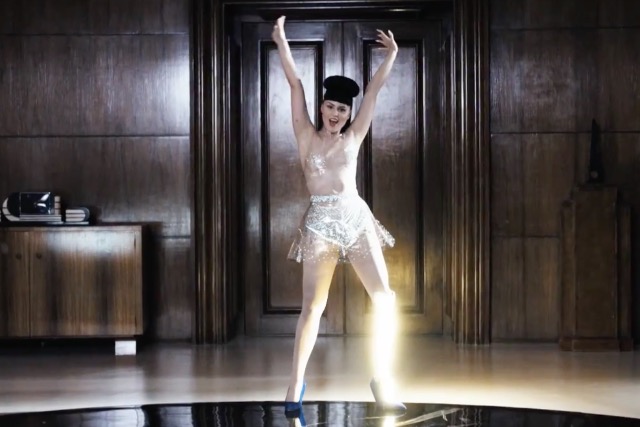 Nazi-style secret police and a little girl sitting in an Orwellian living room and watching a 'Betty Boop'-style animation of the singer, are just a few of the elements that coalesce to form the latest short in Channel 4's 'Born Risky' campaign.
A condensed version of the music video/ad ran during the final of ITV's 'The X Factor', while a full six-minute version is available on Channel 4's website and on YouTube.
The film is an extended music video for Modesta's new song, 'Prototype' and opens with the copy: "Forget what you know about disability".
The subsequent video is about as far from 'modest' as the popstar's name might suggest, with deliberately provocative imagery of sex and fascism punctuated by the (sophisticatedly-produced, if rather conventional) song.
The highlight is at the film's climax, when Modesta dances slowly, unaccompanied by music (bar some ominous synth pads) with the sound of her spiked prosthetic leg scraping screechingly on a polished floor. The video ends with the line: "Some of us are born to take risks" and the hashtag #BornRisky.
The music video is part of Channel 4's 'Born Risky' campaign, which is designed to challenge conventions.
Channel 4 has also posted a 'making of' film:
Brand: Channel 4
Read next