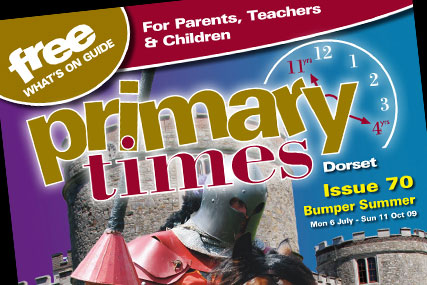 The title is freely distributed to the parents of four-to-11-year-olds through primary schools in 58 regions across the UK.
Previously, ad sales have been handled by the franchisees in each region.
As well as continuing to be able to advertise within individual regions, brands may now book national campaigns in Primary Times through Amra.
Primary Times aims to be a guide to "what's on, what to do and where to go" for parents and boasts a circulation of 2.5 million.
Steve Edwards, managing director of Primary Times, said as a "highly targeted niche title" it had not experienced a downturn in business and many Primary Times titles were showing "ad revenue increases" from last year.
Edwards said Primary Times had been impressed with Amra's "commitment and professionalism" and Amra will lead Primary Times' charge to secure more business.
Gary McNish, managing director of Amra, said Primary Times fits perfectly with his company's existing portfolio and adds both "numbers, reach and a new audience", which are things advertisers are happy to see.
Amra represents 187 regional newspapers and 300 websites, and has offices in London and Manchester.
Alongside the titles owned by Amra's parent company, Trinity Mirror, about 20% of its business comes through other publishers, including the Midland News Association, publisher of the Wolverhampton-based Express & Star.