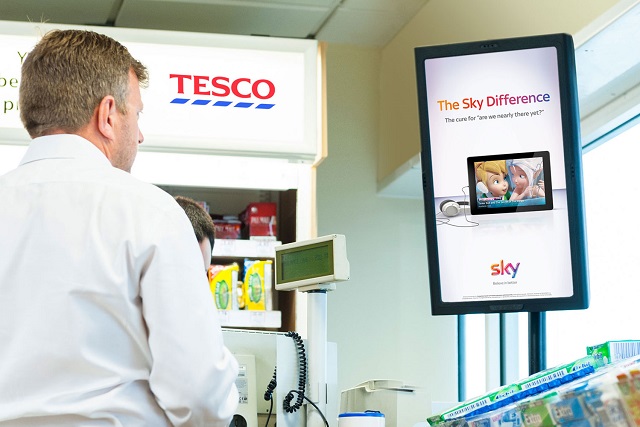 Tesco's network will be the first to roll-out of Amscreen's new OptimEyes screens nationally. The system claims to be able to determine basic demographics such as gender, age, date, time and volume, to deliver more measurable campaigns for advertisers, as well as more relevant on screen content for customers.

Based on till transactions, Tesco estimates the real time digital media network has the potential to reach at least five million adults per week, with its dynamic content at point of purchase.

Tesco's data specialist, dunnhumby, pioneers of Tesco's ClubCard, will mesh customer insights into Amscreen's network to help develop the network's customer engagement.

The digital network will provide ad-funded branded content around news, weather and sports, as well as display advertising opportunities, all sold via managing director Jamie Lindsay's team at Amscreen.

The company will be hoping the new, nationwide partnership with the UK's largest retailer will significantly increase its appeal among FMCG advertisers.
The private company founded in 2009 had a turnover of around £10 million last year. There are hopes this new deal could catapult total revenues by at least a third over the next year, with senior executives at the company secretly believing that to be modest.

Amscreen's chief executive, Simon Sugar, said he was "extremely excited" to call Tesco a screen network partner, and pointed to the network's "flexibility, reliability and measurability" that helped seal the deal.

Peter Cattell, category director for Tesco petrol stations, said: "We're always looking to work with partners who provide innovative ways to enhance the customer shopping experience. This new dynamic screen product from Amscreen provides the perfect means for us to do this. The ability to tailor content based on time and location means it can be extremely useful and timely for our customers."


Follow @DurraniMix